Sept 14 Hardscape Hacks; Paving the Way to Profits (Terre Haute)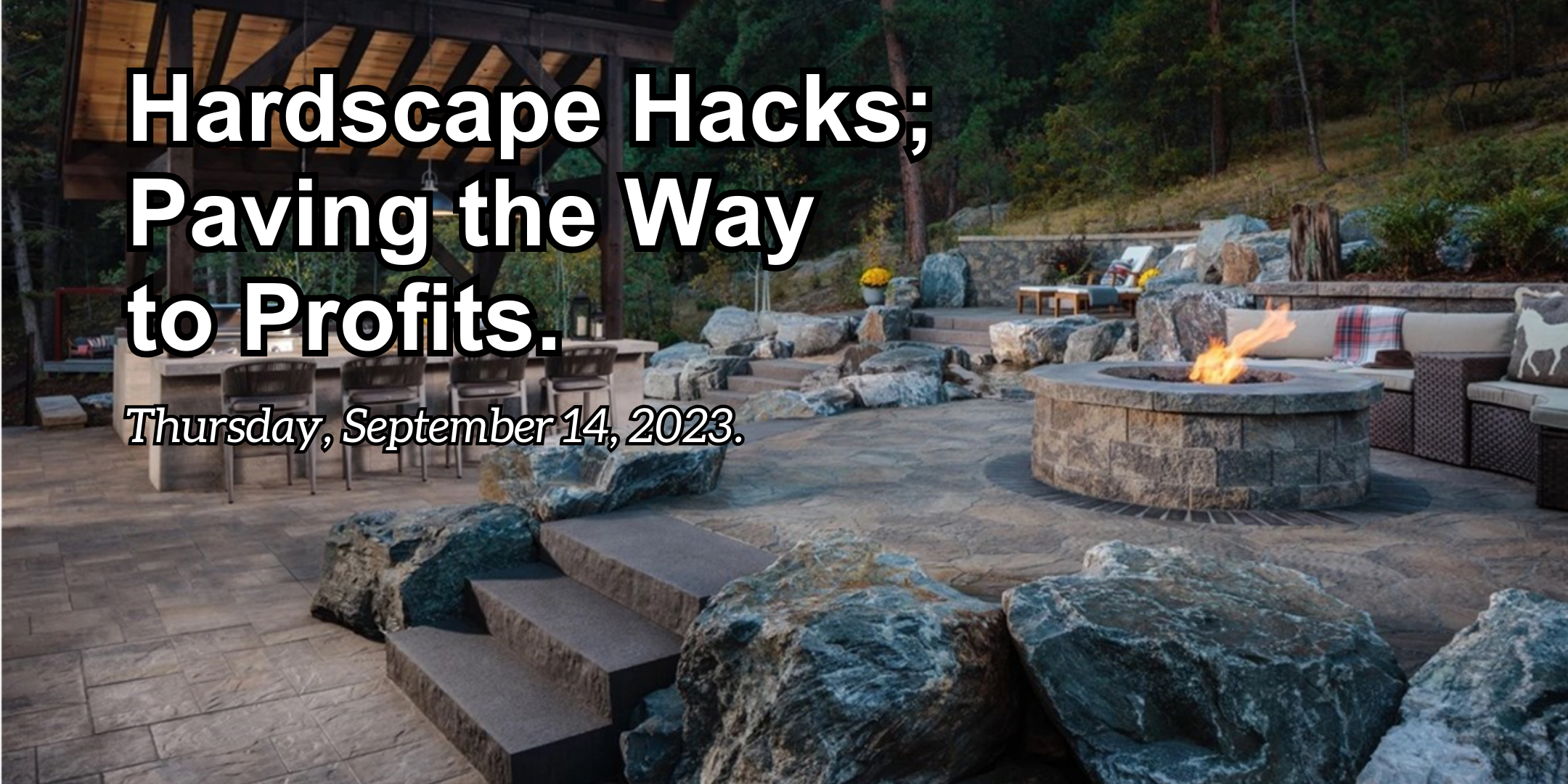 Date

September 14, 2023

Time

09:00 AM - 03:00 PM

Location

La Quinta Inn & Suites by Wyndham Terre Haute

Admission

$0.00
About this event
Join us at this Hardscape Class where we invite you to immerse yourself in the world of pavers, installation techniques, and the art of selling hardscape products. This dynamic workshop has been meticulously crafted to provide you with the knowledge and expertise necessary to transform your customers' backyard into a breathtaking oasis. Gain valuable insights from industry experts who will guide you through every step of the process, from conceptual design to efficient installation. Uncover the hidden secrets behind crafting stunning hardscape designs, mastering installation techniques, and maximizing your sales potential. This event is an absolute must for professionals seeking to elevate their skills to create awe-inspiring outdoor spaces. Don't let this opportunity slip away – join us and unlock your hardscape potential, taking your projects to new heights!
SCHEDULE:
9:00-9:30 AM – Arrival & Continental Breakfast
9:30-10:30 AM – Covering the Basics; How to Install Pavers and Up-Sell to the Customer. By: Chris Davies and Robert Johnstone, Brickworks Supply Center.
10:30-11:45 AM – Artforms – Designing and Installing Efficiently with Evan Welcher, Belgard.
12:00–12:45 PM – Lunch Break.
1:00-2:00 PM – How to install GardenMark Turf and Dimplex Outdoor Electric Heaters with Wes Iannotti, GardenMark Turf / Firegear.
2:00-3:00 PM – Glues, Fabrics, Sands. The Staples of Hardscape Projects with Drew White, SRW.
Questions/Comments?
Email: events@glengery.com