Sept 26 Indiana Limestone: Created by Nature, Crafted by Man (Des Moines)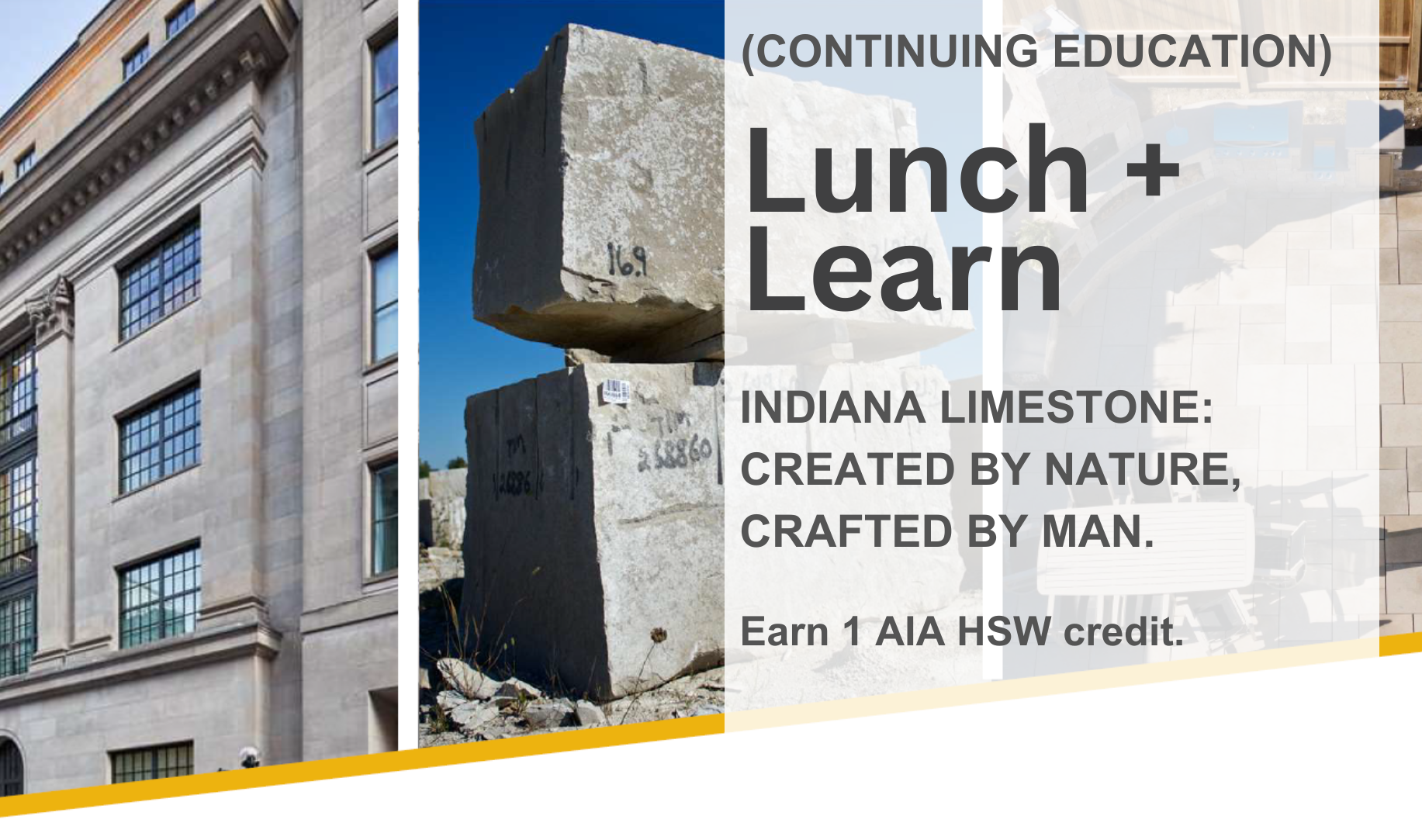 Date

September 26, 2023

Time

12:00 PM - 01:00 PM

Location

Brickworks Supply Center - 4601 NW Urbandale Drive, Suite 112, Urbandale, IA 50322

Admission

$0.00
About this event
Step into the world of architectural excellence and join us for an enlightening and informative presentation about the captivating beauty of Natural Indiana Limestone. Discover the rich history, intricate quarrying techniques, and masterful fabrication process that have shaped this iconic material. Gain insights into specifics of designing with and specifying Indiana Limestone, exploring its versatility beyond traditional masonry applications. Register now and embark on a journey of architectural inspiration.
TOPICS WE WILL COVER:
1. – Indiana limestone history, quarrying, and fabrication.
2. – Specifics of designing with and specifying Indiana Limestone.
3. – Alternate applications of Indiana Limestone other than traditional masonry.
4. – Comparison of Indiana Limestone to man-made cast stone.
Presenter: Craig Alwine, Polycor Natural Stone Indiana Limestone – Fabricator Representative
Questions/Comments?
Email: events@glengery.com