CUPACLAD is a natural slate rainscreen cladding system which offers a range of cladding solutions, from traditional to contemporary, offering architects and specifiers a wide choice, suiting any individual design.

The use of high durability tectonic slate, innovative fastening, and the efficiency of the rainscreen cladding make CUPACLAD an extremely competitive and sustainable alternative for cladding any façade.

The systems have been designed to meet the requirements of the new architectural trends, which demand more sustainable energy-efficient buildings.
CUPACLAD Benefits
Non-Combustible
Natural slate is a non-combustible material, as proven in the test carried for ASTM e136 approval, which makes CUPACLAD a safety solution for any façade.
Earthquake resistant
CUPACLAD systems have been specifically designed to resist structural movements without cracking, providing stability and security to the building. 
One of a kind
Each slate is unique. Its texture tells us the story. Created by all the natural forces and made up of many different minerals. No other artificial alternatives could compare with a product which has been molded by nature for over 500 million years. 
CUPA Pizarras has, since 1892, had the privilege of offering the world slates from a unique land, the result of thousands of years of work by nature itself.
Durability
With a durability of over 100 years, natural slate is the most resistant material used for roofing. Unlike the artificial products, the color, and the properties of slate stay, unalterable through time with no need of maintenance. 
Natural Slate
The CUPACLAD system was created to fill the need to adapt natural slate to new architectural trends, which call for more ecological and sustainable construction. 
Slate is a completely natural product with unbeatable technical properties that provide considerable added value to any façade project. 
Slate is a product with unmatchable technical properties that adapts to any project, always providing considerable added value. 
Natural slate gives a timeless unchanging appearance. Its elegance and personality confer a unique character. 
Impact resistant
CUPACLAD can withstand damage from impacts, guaranteeing a perfect performance even in the most exposed areas. 
Sustainable
By being 100% natural, slate is the roofing material with less environmental impact. Each slate is handcrafted by our skilled splitting craftsmen with no chemical products or additional treatments added.
CUPACLAD has developed a comprehensive suite of systems offering visible and invisible fixings under CUPACLAD 101 and 201. The variety of CUPACLAD designs and stytles means it can be adapted to any individual project.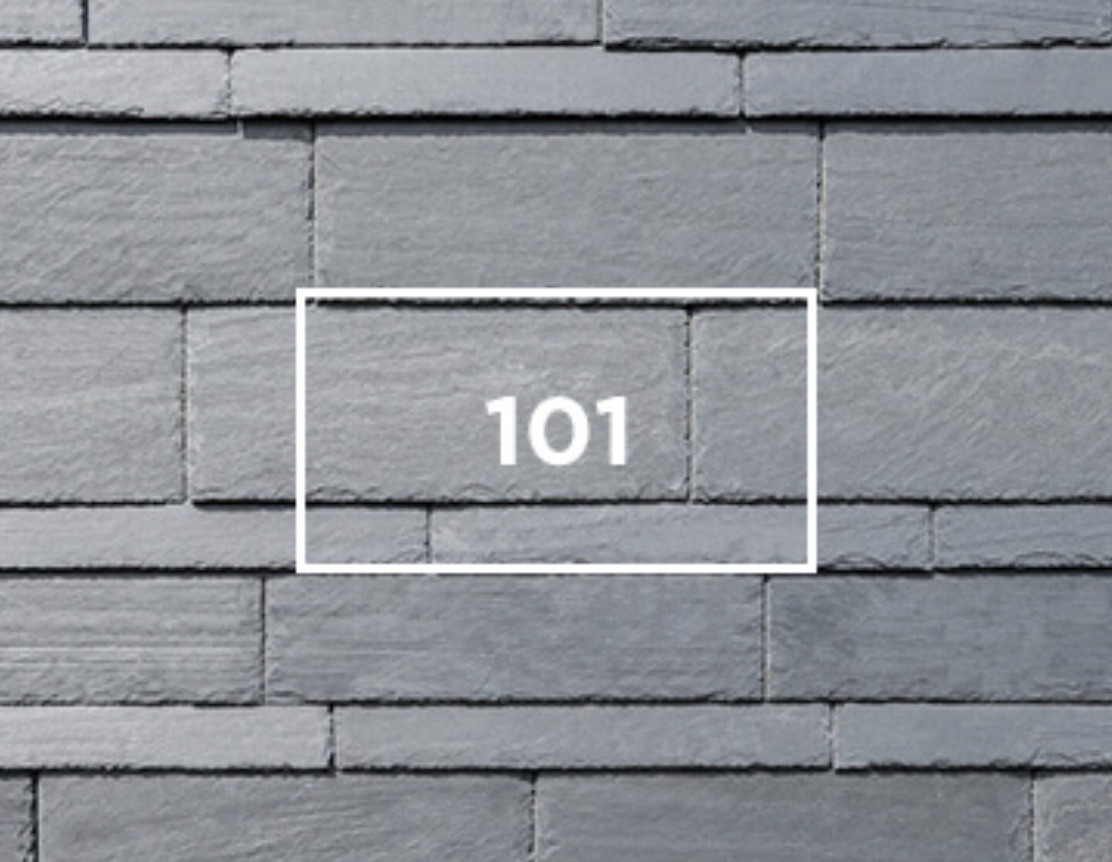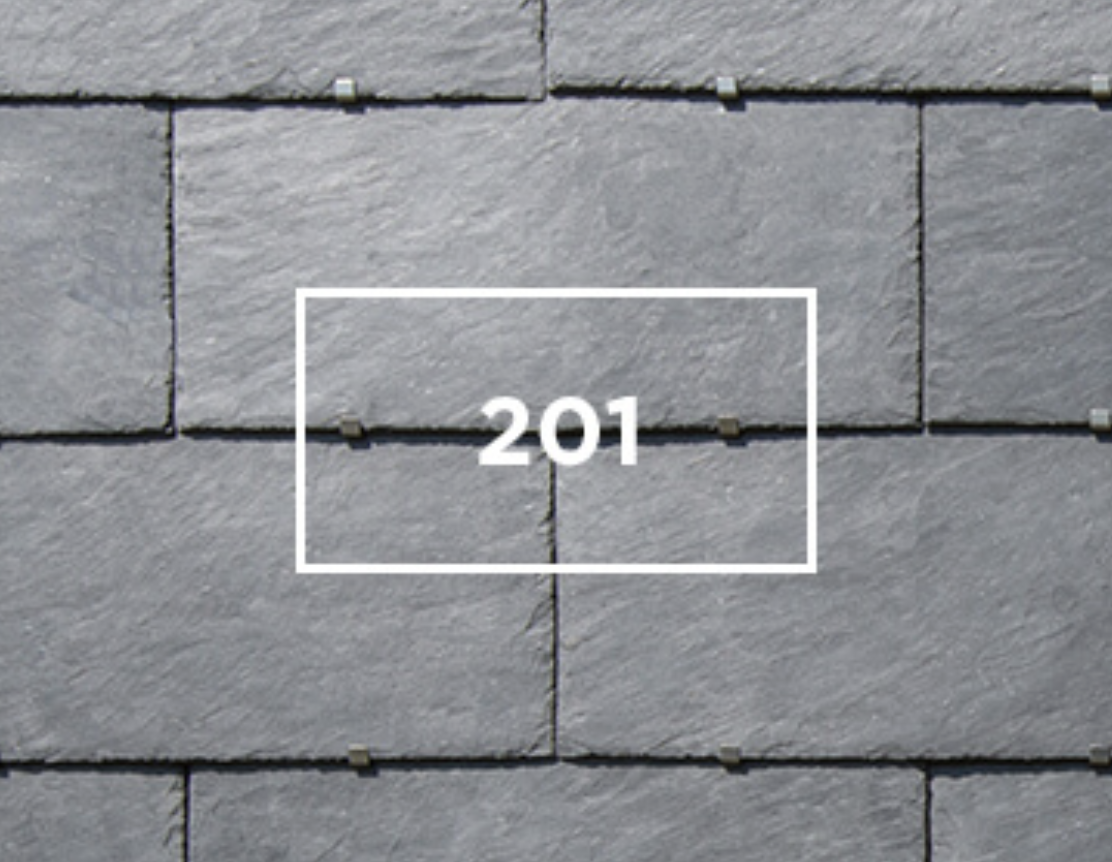 Visible Fixing
CUPACLAD® 201 uses visible fixings; the stainless-steel clips have been designed to blend in with the natural slate and is the faster CUPACLAD installation.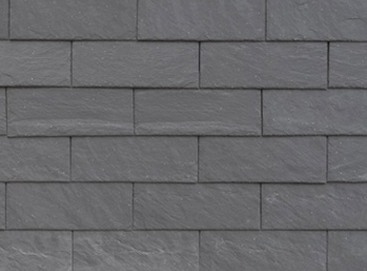 The CUPACLAD® 101 LOGIC system is made up of 40×20 cm slates installed horizontally using invisible fixing systems.
The CUPACLAD® 101 series systems share a single fixing system with self-drilling screws specially designed by our engineers to ensure optimum slate rainscreen cladding installation, but remaining totally invisible to avoid impacting the design.
The screws are made from stainless steel and feature a large diameter flat head to ensure and facilitate proper fixing of the slate.
The CUPACLAD® 101 RANDOM system is made up of 50×25, 50×20 and 50×15 cm slates installed horizontally with concealed screws.
Our CUPACLAD® 101 systems use self-drilling stainless steel screws with large diameter flat heads, specially selected by our engineers to guarantee perfect fixing and to reduce installation times.
The screws enable you to install various shapes and sizes of slates and are totally concealed behind the slates in the row above, allowing the natural slate to shine out on its own.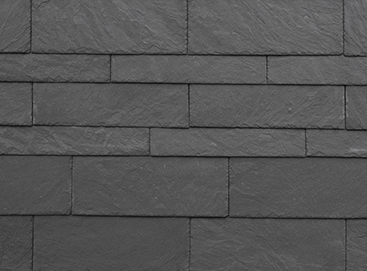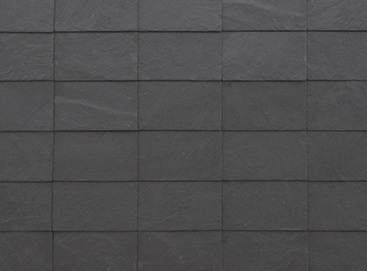 Our CUPACLAD® 101 PARALLEL rainscreen cladding system is made up of 40×25 cm slates installed horizontally, aligned and with concealed screws.
All our CUPACLAD® 101 systems share the same invisible fasteners, especially conceived by our team of engineers. Two self-drilling, stainless steel screws, with large diameter flat heads, guarantee easy installation and a perfect end result.
CUPACLAD® 201 VANGUARD is a patented CUPA PIZARRAS product. It is a complete rainscreen cladding system made up of 60×30 cm slates installed horizontally using visible fixing systems.
VANGUARD offers a very modern design thanks to the use of visible fixing. Slate units are fixed with clips that are slightly visible at the bottom, offering a clean, stylish appearance.