Glen-Gery Thin Tech® is a mechanical support and spacing panel for thin masonry veneers. The strongest, most durable thin veneer panel system ever designed. Each thin brick, tile or stone is supported by our patented support ties that mechanically interlock the masonry veneer to the panel.
Thin Tech Classic Panel
Thin Tech Classic offers the thinnest, most resilient masonry veneer support structure specifically designed to accommodate thin brick. The Classic series works in conjunction with traditional mortar to secure the veneer.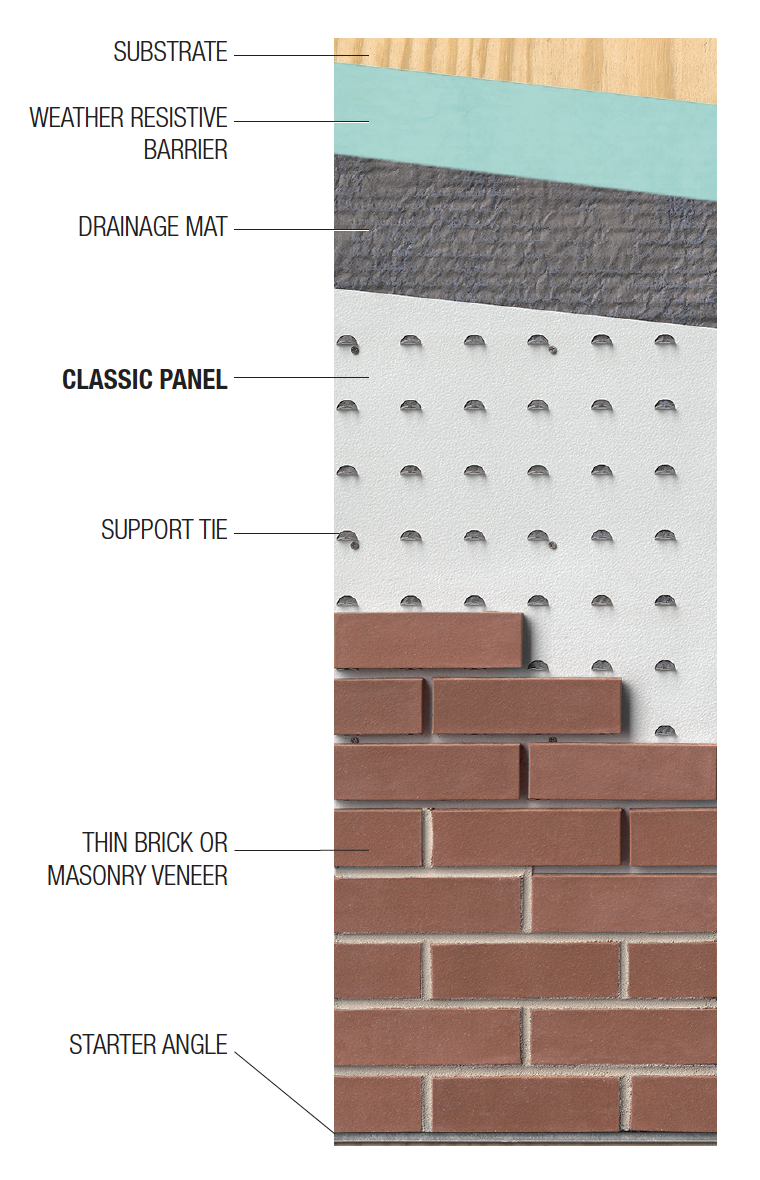 Thin Tech Elite Panel
Thin Tech Elite is the most advanced masonry support system ever designed. It features all the advantages of the Classic series, but with enhanced product performance: superior drainage, ventilation, pressure equalization and bond strength.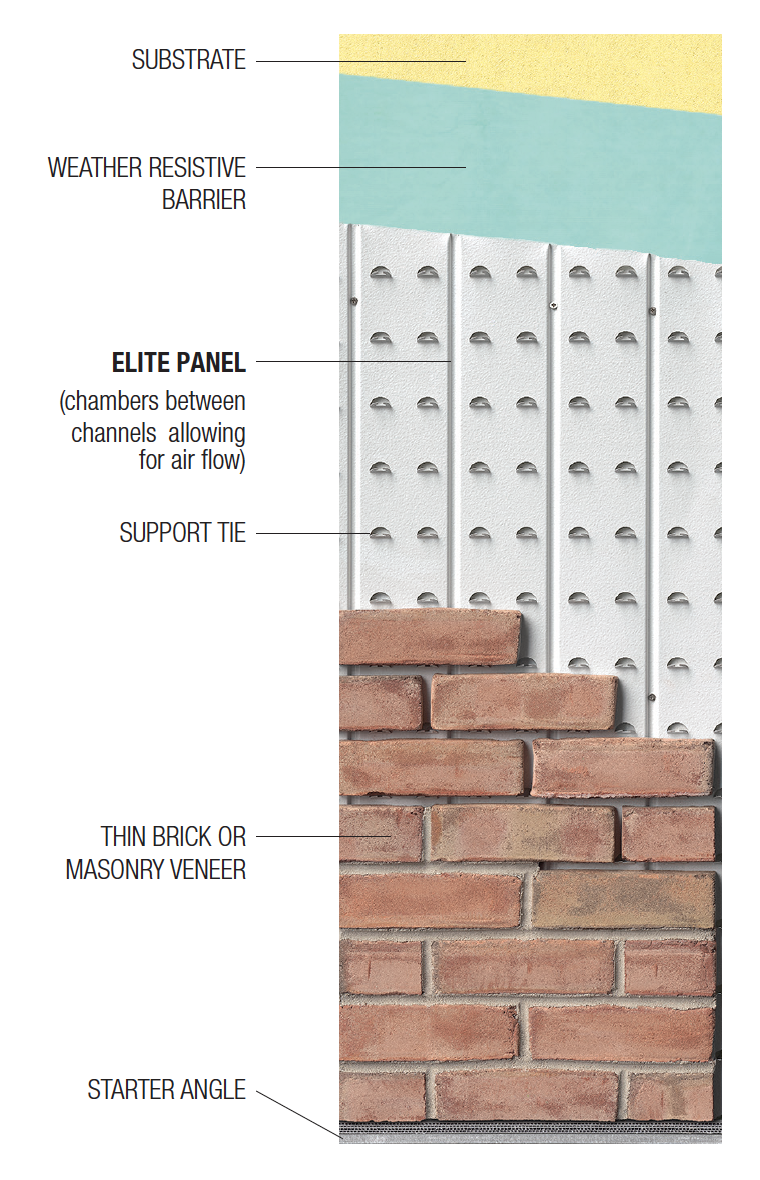 Thin Tech Details
Simple Support
No relief angles or foundations needed for support. Panels are attached with screw fasteners provided by Glen-Gery.
Continuous Rigid Insulation Compatible
Thin Tech fasteners are available in lengths to easily accommodate installations with up to 3" of rigid foam insulation.
Superior Drainage and Drying
The 3/8" space created by the channels of Thin Tech Elite panel can eliminate the need for a second layer of WRB. Alternately, a drainage mat can be used with Thin Tech Classic panels.
Mechanically Secures Most Thin Veneer Types
Patented angled support ties mechanically bond each unit to the panel through the mortar joint, without any additional action required by the installer and no need for special slotted units, or special back surface texture such as keyed or dovetail backs.
Performance Verified
Available reports include water penetration resistance (ASTM E331), structural performance (wind load deflection ASTM E330), shear bond strength (ASTM C297), fastener pull through, fastener withdrawal (ASTM D1037), and corrosion resistance (salt spray, ASTM B117) and other data. NFPA 285 compliant.
More Size Options
 Standard Thin Tech panels can accommodate a variety of masonry unit thicknesses from 1/2" to 1-1/4" and heights from 2-1/4" to 11-5/8". Panels for unit heights up to 24" are available as special order for limited applications.