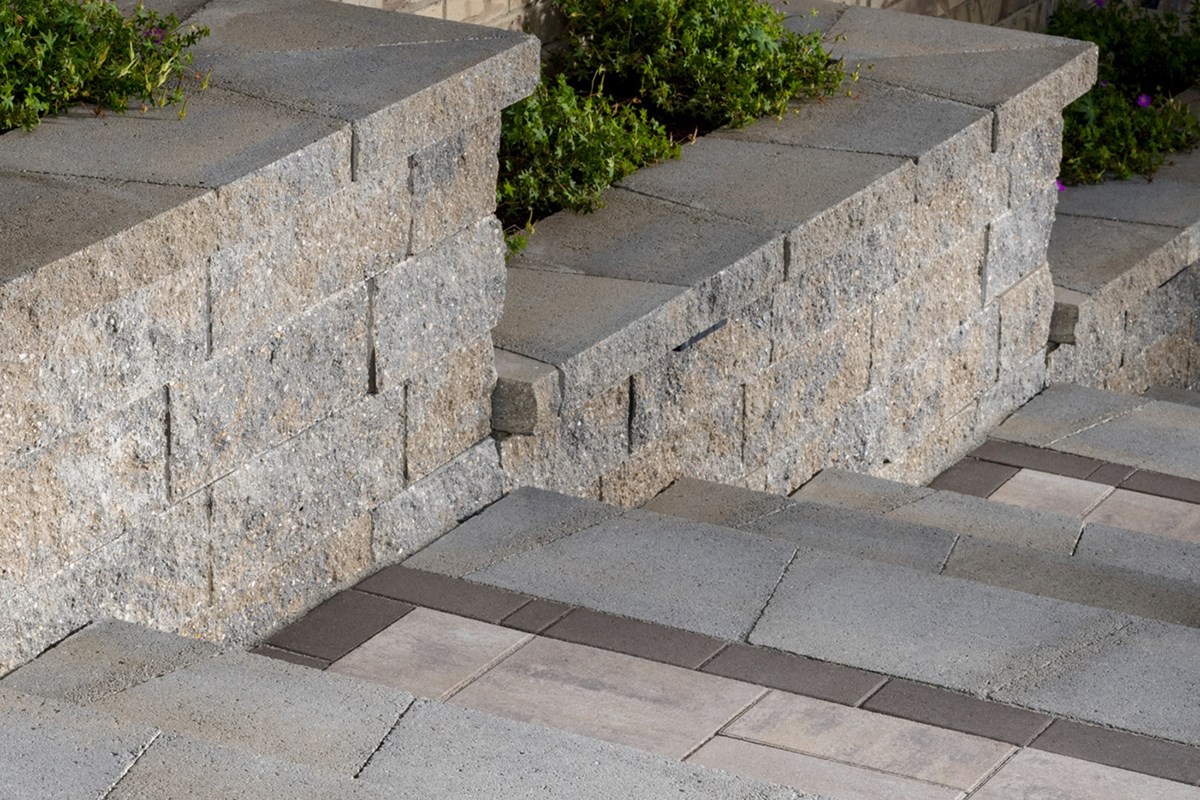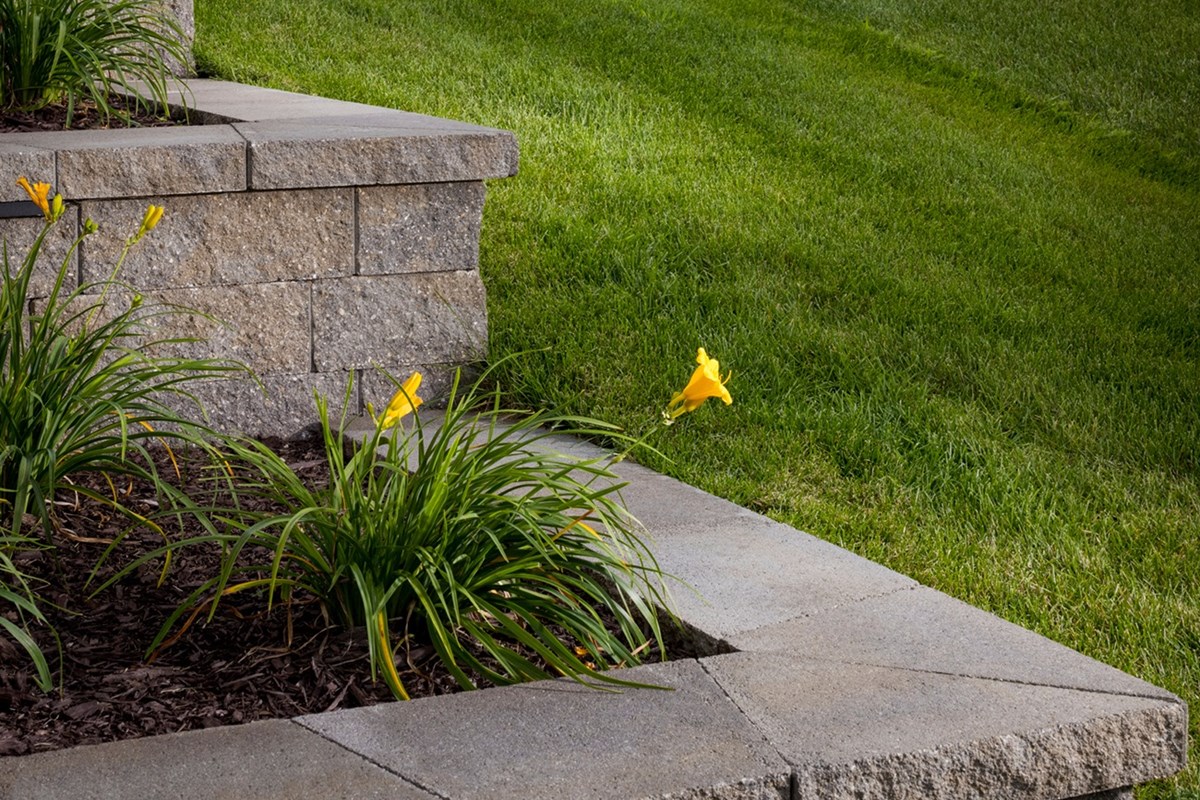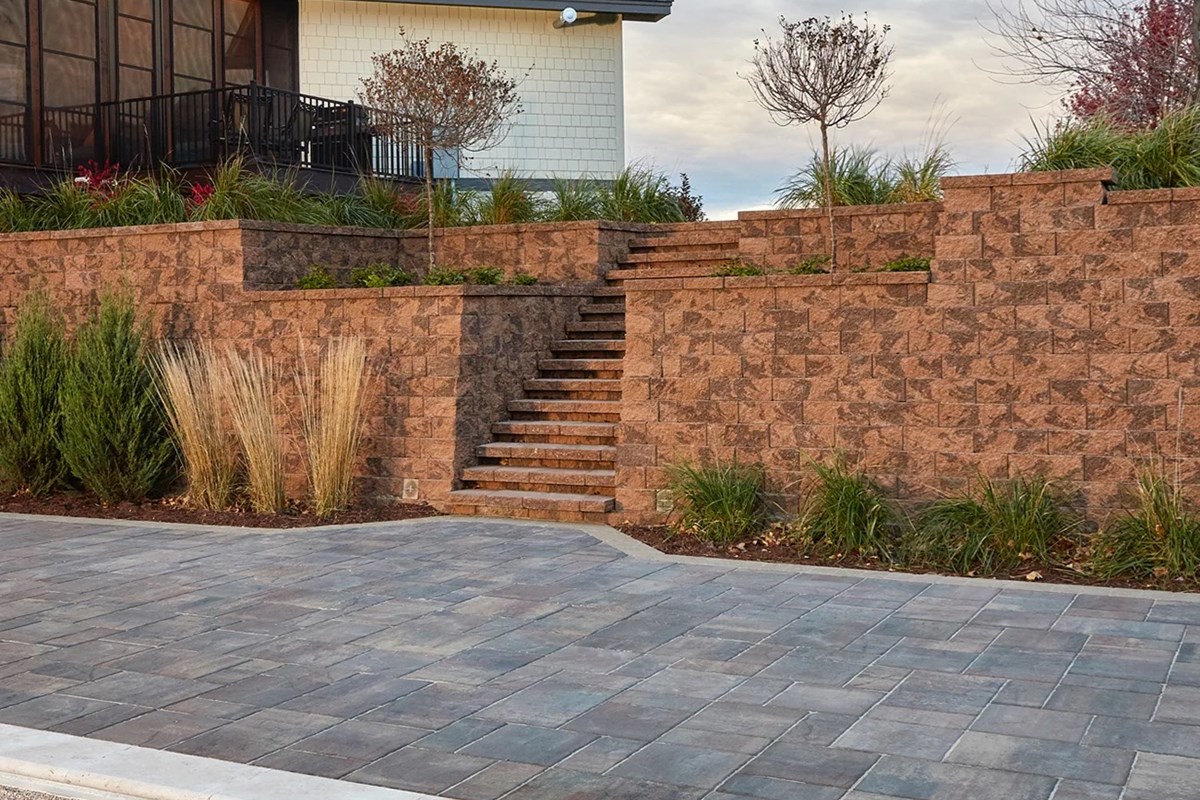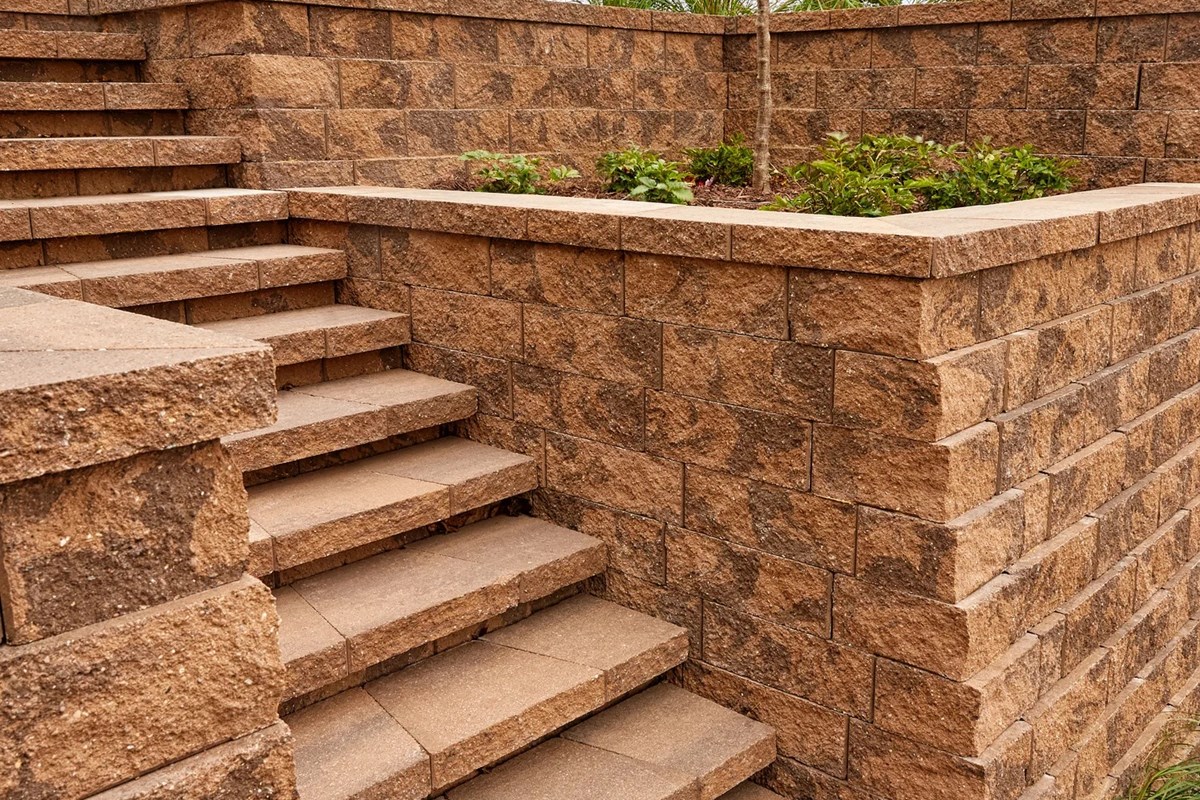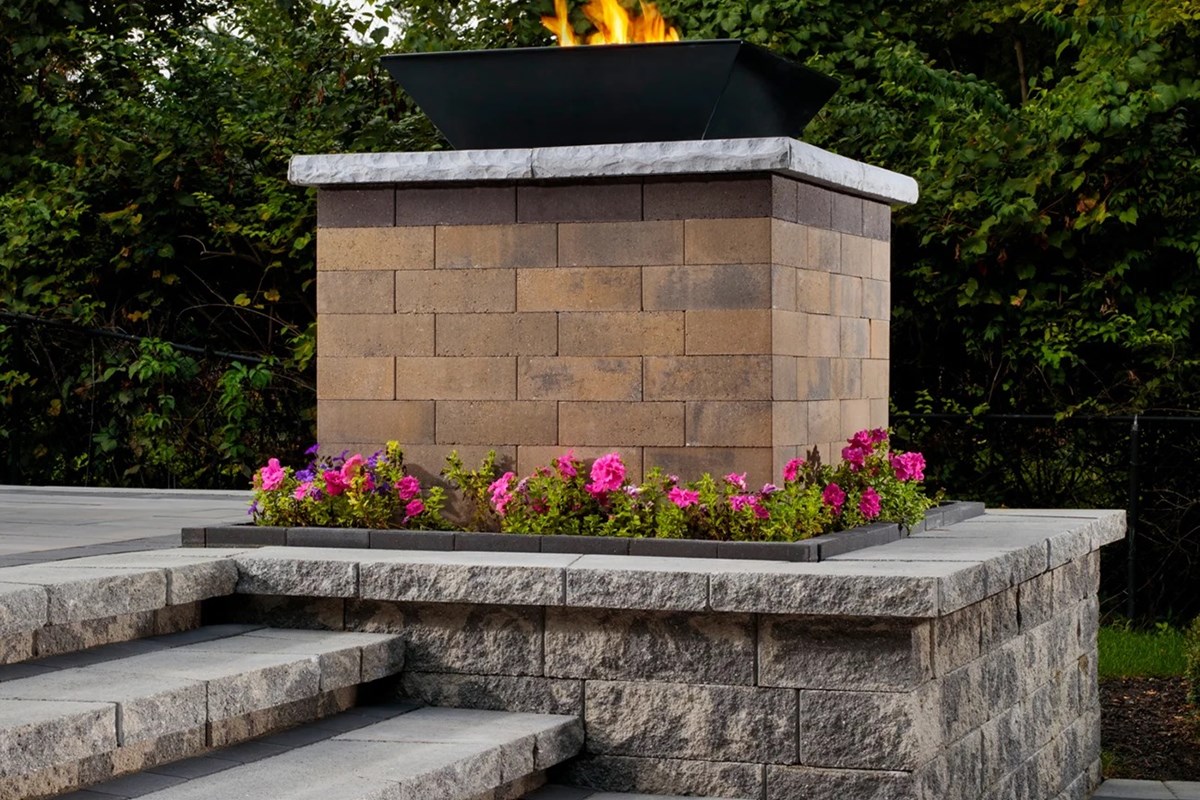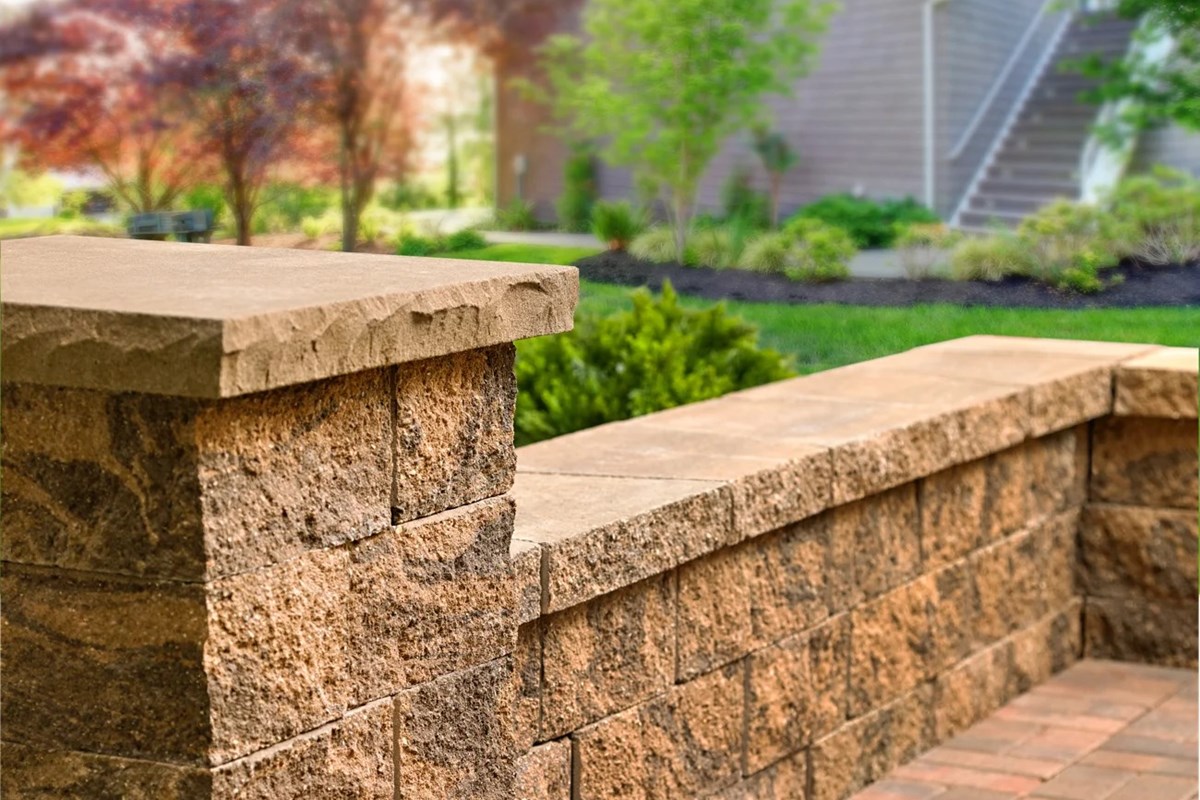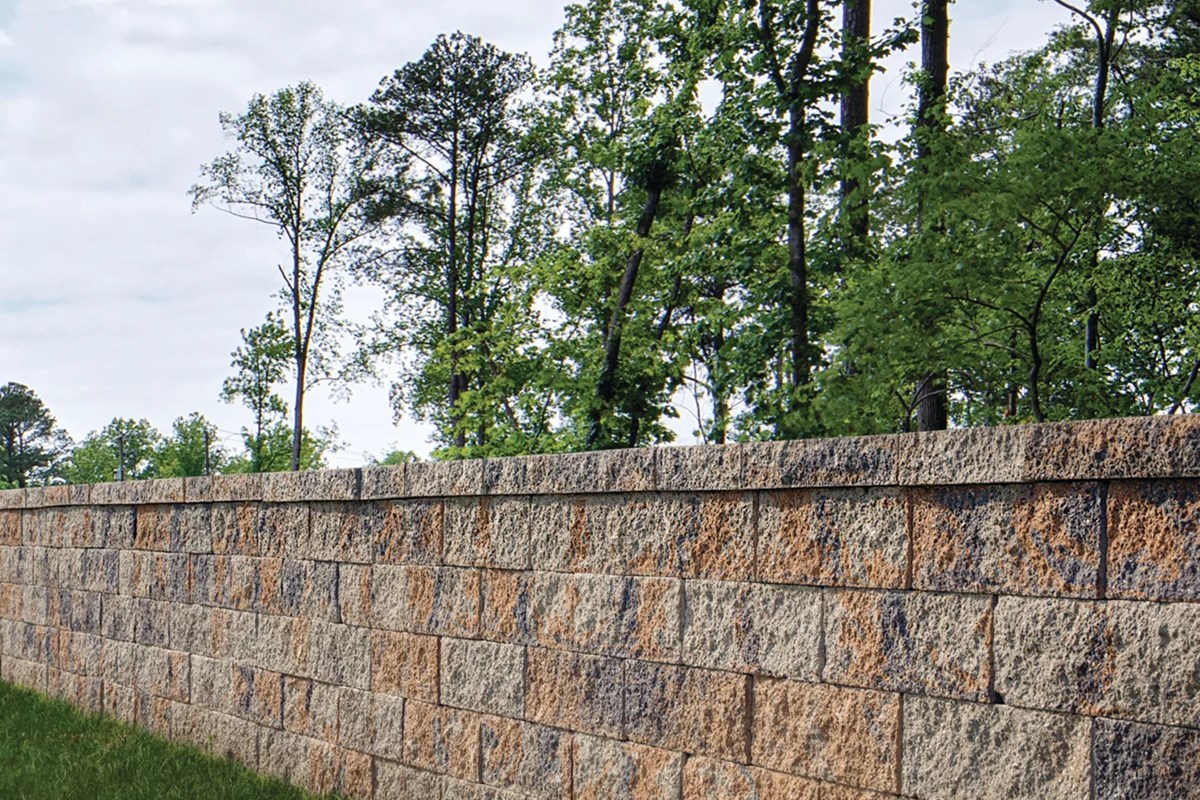 Sterling™ Wall
| | |
| --- | --- |
| Brand | Belgard |
| Material | Concrete Wall Stone |
| Colors | Earth Tones, Greys |
| Type | Wall |
The Sterling® Wall System is a versatile solution for every landscape. Installation is simple with an easy to locate pin system and a battered retaining wall. This unique block can also be split to make a two-sided unit for a freestanding wall system and column units. The straight split texture provides an aesthetically pleasing landscape design wall.
*Swatches represent color only, not surface texture, dimension and or/shape
*All colors and/or products may not be available in all areas. Please inquire for availability and special order options.
Specifications
Features & Benefits
Benefits of Sterling Wall:
• Build retaining walls with easy pin alignment and side view for placement visualization
• Score marks for splitting block makes a two-sided freestanding wall unit
• Center score mark provides guide for splitting to make corner/column units
• Block shape allows for easier handling during installation
• Block channels make easy pin alignment for battered or cantilevered retaining walls
• Segmental retaining wall setback/system batter 10.6º
System Performance:

• Maximum gravity wall height is 4 feet*
• Maximum freestanding wall height is 3 feet*
• Maximum column height is 4 feet*
• Retaining wall minimum inside radius, measured on the base course to the front of the units: 6 feet
• Retaining wall minimum outside radius, measured on the top course to the front of the units: 4 feet
• Freestanding wall minimum radius 4 feet*
Important Information
IMPORTANT INFORMATION
Note: Structural retaining walls greater than 2' high require professional engineering.
Based on manufacturer assigned sales territories, product availability may vary by location.