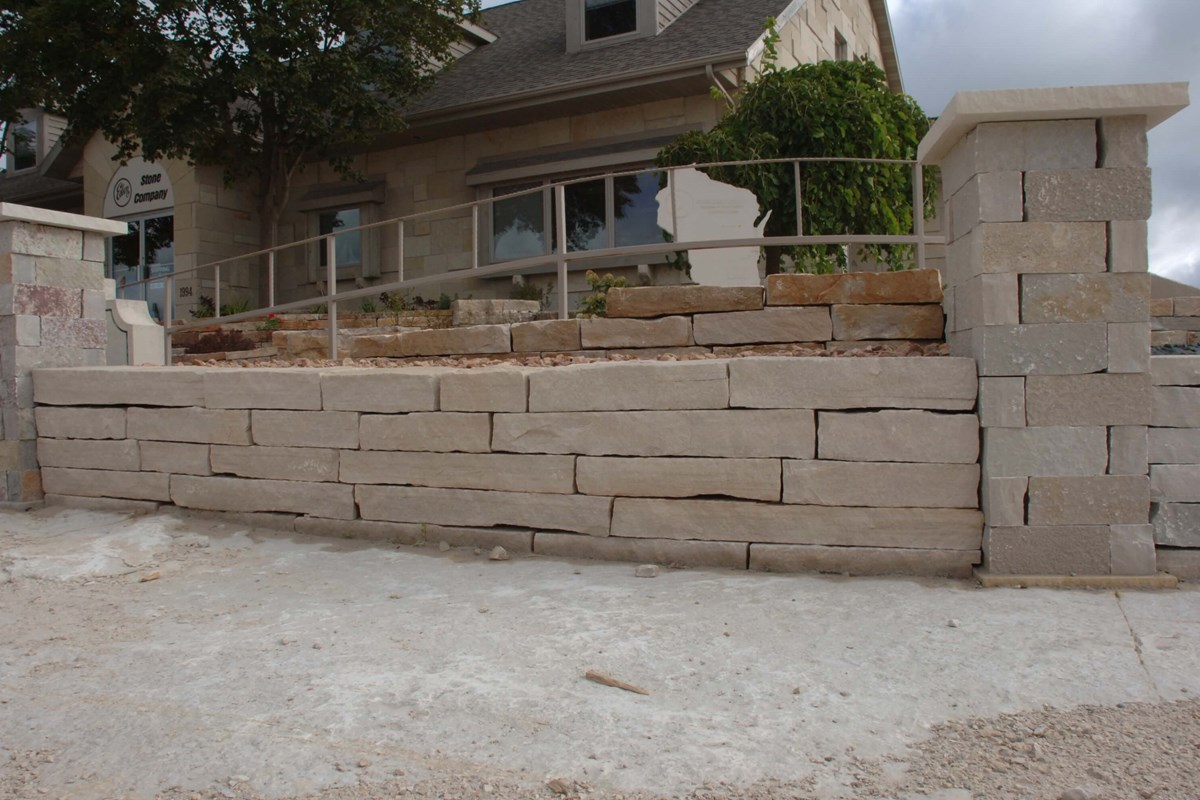 Empire Cut Drywall
| | |
| --- | --- |
| Brand | Eden |
| Material | Natural Stone |
| Colors | Grays |
| Style | Natural Stone Drywall |
Stone Properties
Sandstone ranges in color from warm buff to burnt sienna in this Splitfaced application. Close up, you will see the signature markings of our Empire line which has been deliciously referred to as "bacon strips."  Empire drywall is rugged in texture and will have variances in thickness through longer pieces. 
Some images shown here depict both Splitface and Weathered Edge.
Availability
Approximate face feet per ton:
6" depth- 30 sqft per ton
8" depth- 20 sqft per ton
10" depth- 17 sqft per ton
12" depth- 15 sqft per ton
Thickness graded in 1″ increments:  2″-3″, 3″-4″, 4″-5″ and 5″-6″
Based on manufacturer assigned sales territories, product availability may vary by location.