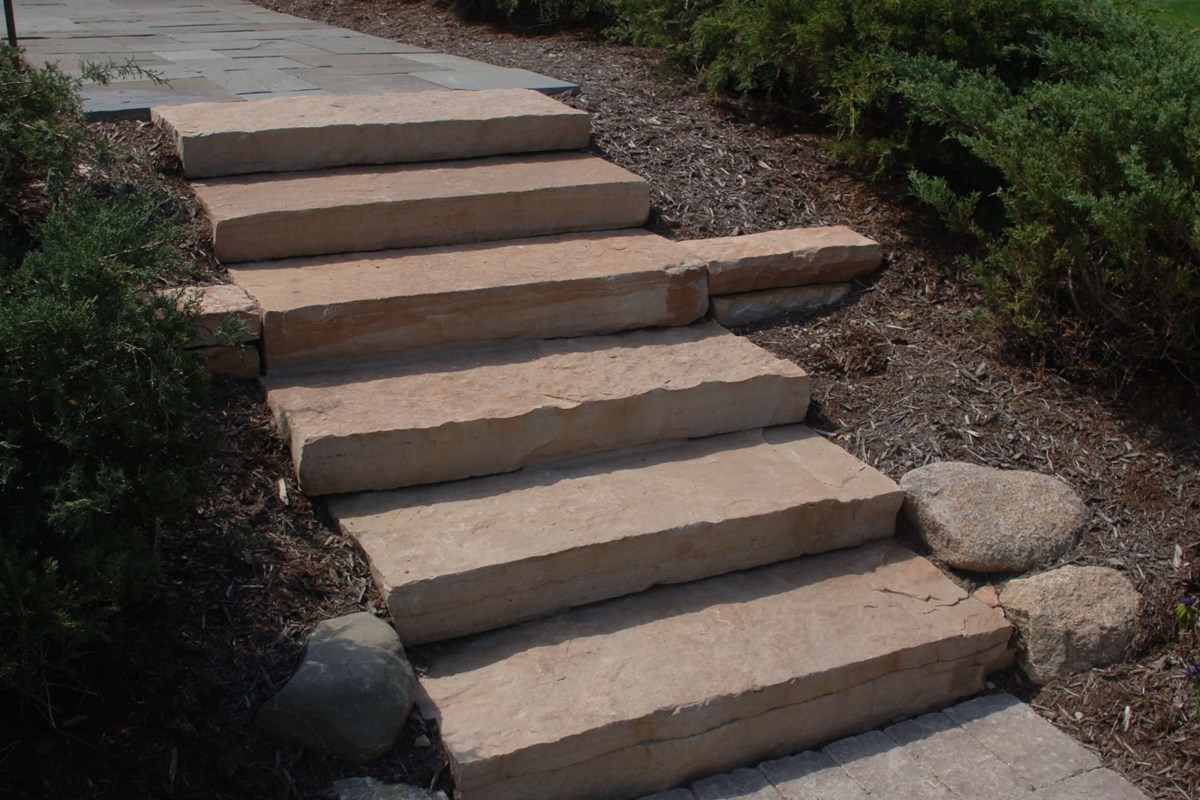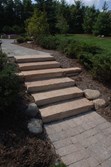 Empire Snapped Steps
| | |
| --- | --- |
| Brand | Eden |
| Material | Natural Stone |
| Colors | Earth Tones |
| Style | Natural Stone Steps |
| Series/Collection | Step Collection |
Stone Properties
Chestnut Step material is selected from Eden's standard quarry grade material in a thickness range from 5″-7″. Chestnut Steps are snapped on each edge and may have natural inclusions or color variations.  Color range includes warm buff, burnt siena and rust tones.
Availability
Length: 3′ and 4′ (48″ max due to processing restrictions)
Step Depth: 18″ or 24″
(other depths available by request)
Thickness Grade:  5″-7″
Based on manufacturer assigned sales territories, product availability may vary by location.