Overmortar Thin Brick Kitchen Backsplash
November 17, 2022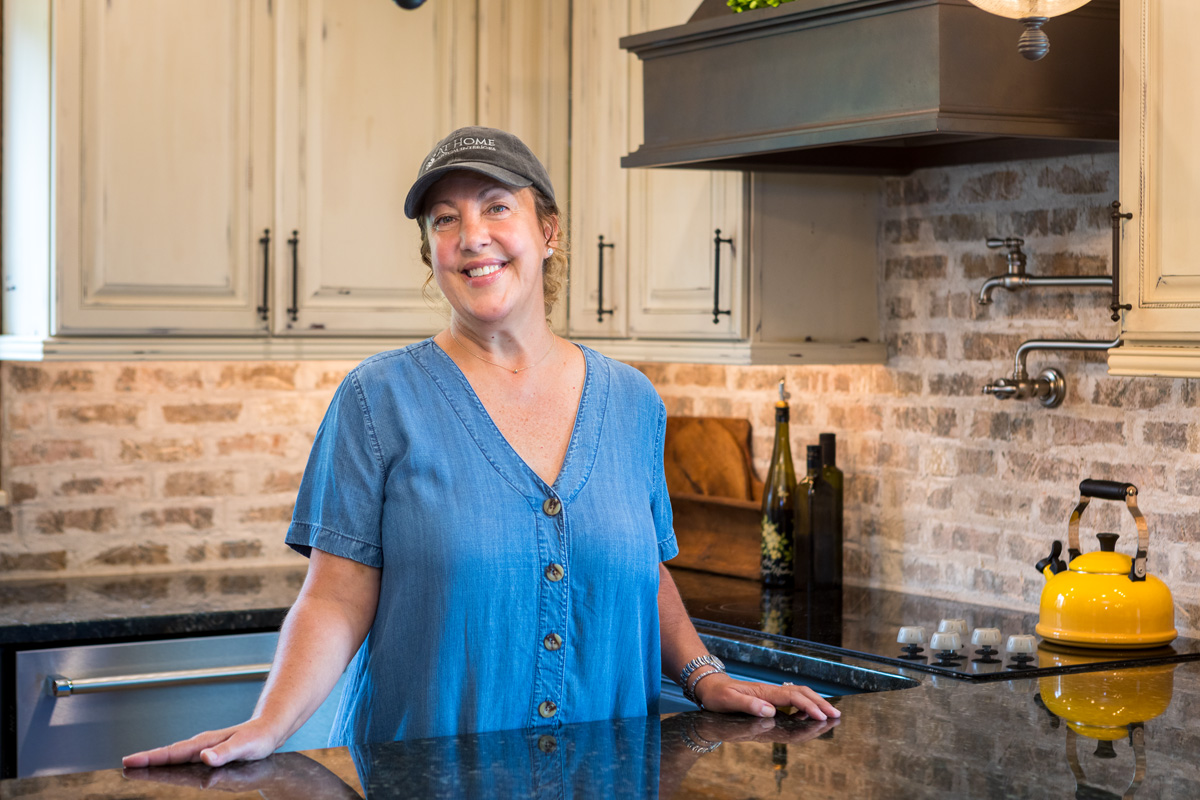 Overmortar Thin Brick Backsplash
Interested in sprucing up your home with an interior project this winter season? Think thin-brick! Your local Brickworks Supply Center offers a wide variety of thin brick options. Click below to browse the collection.
Teresa Tumminia, established At Home Custom Interiors in 2002 and has been providing innovative interior design services ever since. She draws inspiration from many sources, but her main source is her clients. And in this case, her client was herself! Keep reading for the ins and outs of her latest design, and see before images below, and be sure the check out her Instagram, Website, and Facebook profiles for even more inspiration! 

Q: Why did you choose to redesign this space?
A: "I feel as though a home's interior should flow with the exterior as well as its surroundings. I chose to redesign the kitchen because it was dated and not what you would "expect to find" coming through the front door. I wanted to create a vintage, farmhouse feel since the setting of the home is a farm surrounded by green acres and horses. I wanted to create a space that's relaxing and timeless."
Q: What was your design inspiration?
A: "My design inspiration came from my love of all things "worn, vintage, and simple." I love a touch of industrial-style mixed in as well. I feel that it's timeless, not trendy."
Q: What made you choose Nob Hill Thin Brick?
A: "I chose Nob Hill Thin Brick with White Aspen mortar because I love the way it blends seamlessly with a mix of metals, woods, and cabinet finishes. It was the perfect compliment. I also chose to do a "messy mortar" style to give it an old feel. Outlets and switches were moved underneath the cabinetry for an authentic and uninterrupted result."
Q: How has Glen-Gery products helped to transform your space?
A: "The kitchen was designed around three things - the right exhaust hood, a quality farmhouse sink, and the perfect old brick. Glen-Gery's wide selection of brick made finding the perfect shade a breeze and the installation system is amazingly simple. I knew if I chose Glen-Gery that the finished look would be exactly what I wanted - no unevenness and a gorgeous assortment of color variations."
Q: What project is next on your list?
A: "Next on my list is to brick an accent wall behind the bar in a "man-cave." I'm very excited about this project! I'd like to do a floor as well!"