January 20, 2023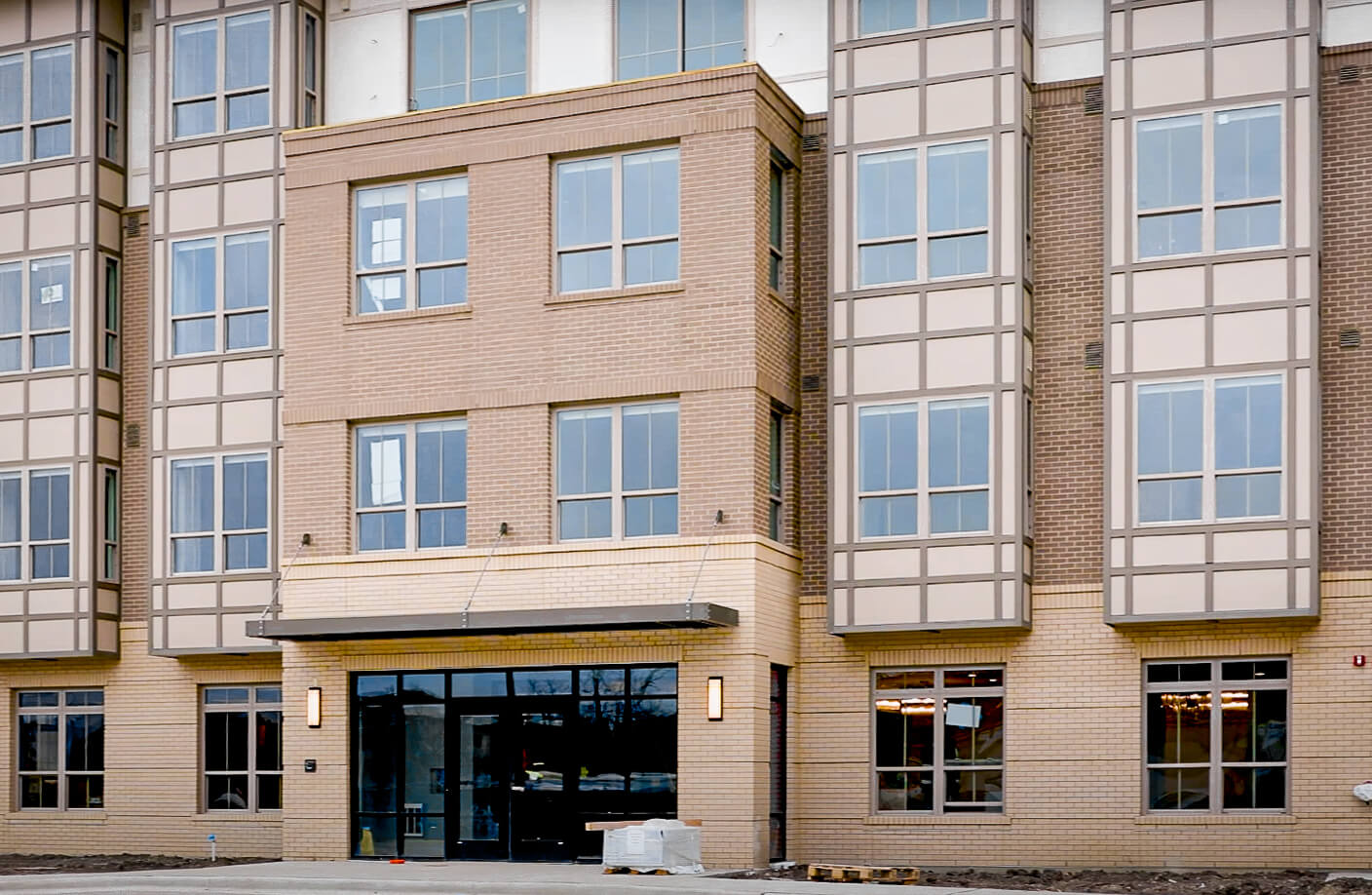 The Quin, Luxury Apartments located in Schaumburg, Illinois, is a beautiful development featuring brick and masonry accessories distributed by our Chicago Brickworks Supply Center locations. Our Brickworks Supply Center Team worked with The McShane Construction Company, Ebben Masonry, ATMI Precast, Niles Bolton Associates, and The Finger Companies on this 708,000 square foot multi-family complex.
This development showcases masonry features such as soldier coursing above the windows, full brick sills and additional intricate brick detailing. Brickworks Supply Center distributed over 500,000 modular sized Dutch Gray Smooth and Landmark Velour Face Brick, as well as a matching Utility Thin brick for the parking structure manufactured by The Belden Brick Company in Ohio. The development sits on a 10.6-acre site that's sure to wow its residents when completed in summer/fall 2023.
Contact your closest Brickworks Supply Center today and let's get working on your next project!