February 03, 2023
Author: Techo-Bloc
You and your family deserve the best. A space to create memories that last a lifetime. Stylish low maintenance features and a touch of modernity create a dream come true.
These homeowners wanted to transform their bare backyard into a little piece of paradise for their family. This modern landscape has a nice surprise in store, the addition of a mini putt for the gulf enthusiastic. Also, elements featuring water and fire were carefully thought for the whole family to enjoy.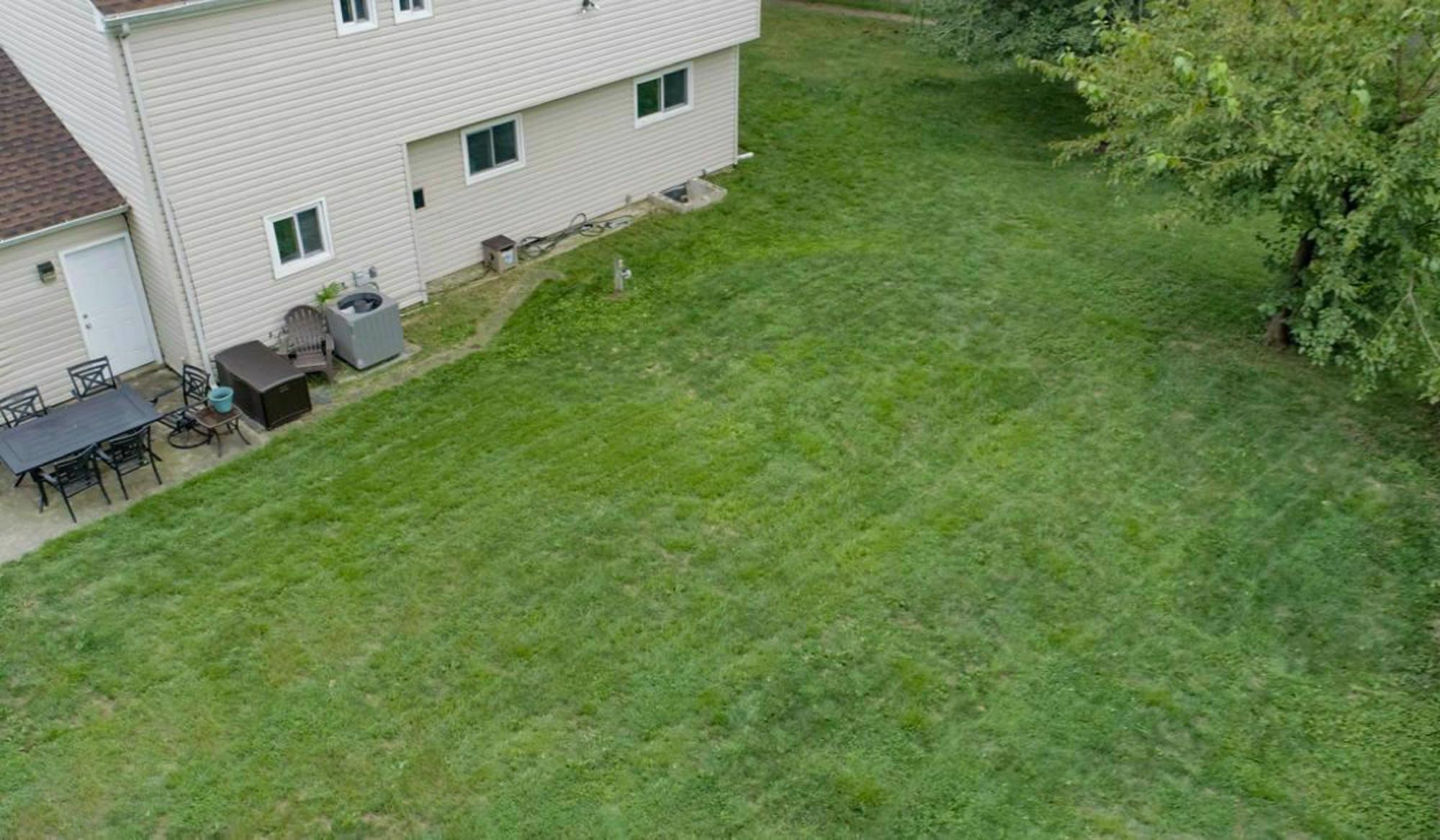 BEFORE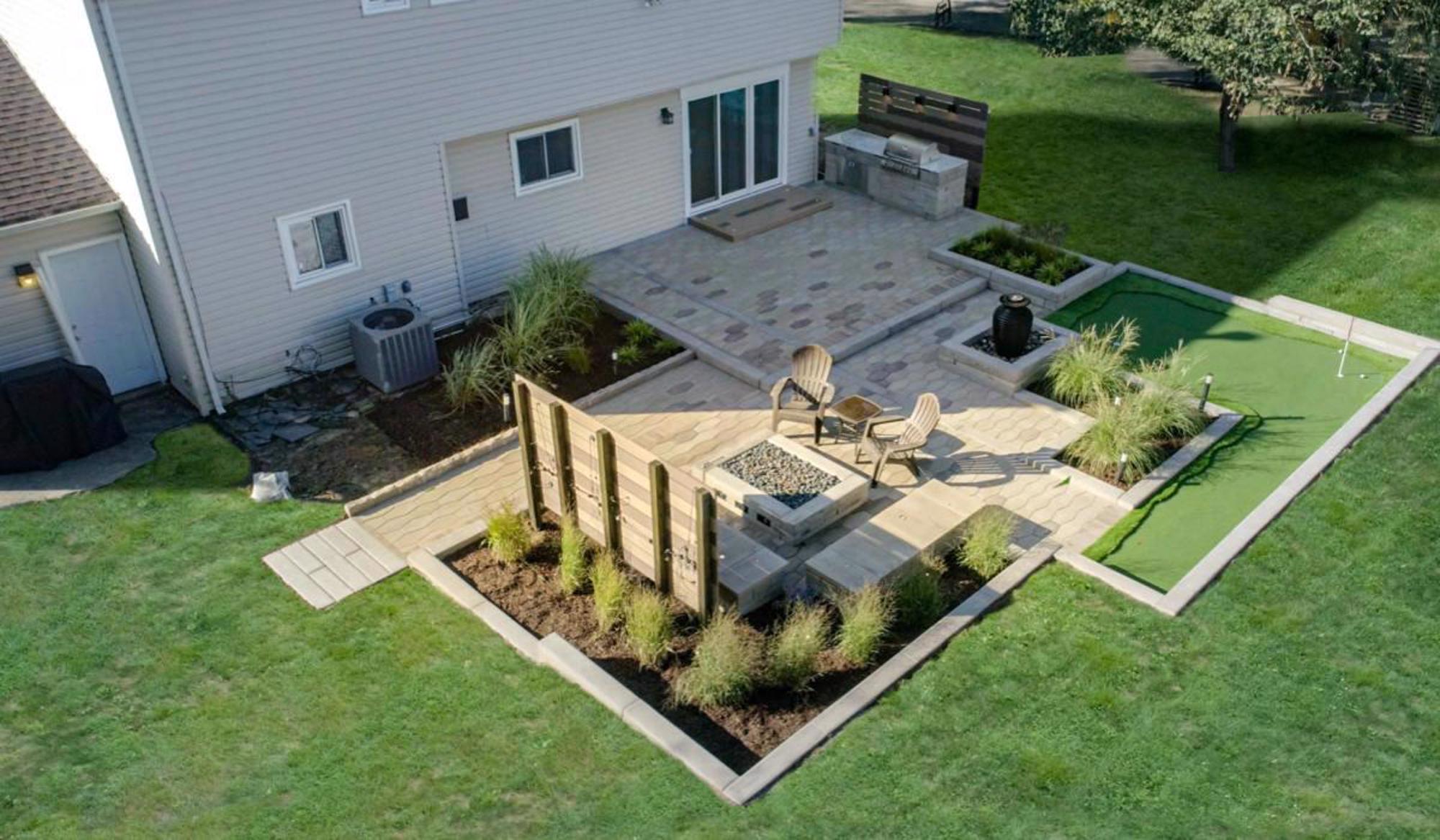 AFTER
The Hexa slab from Techo-Bloc offers a modern spin on a classic look and brings a contemporary design to the backyard in this rural area. The geometric look of the outdoor flooring adds dimension and style to the couple's landscape renovation project. The mission to get this family a simple yet stylish design combined with a low maintenance backyard has been accomplished.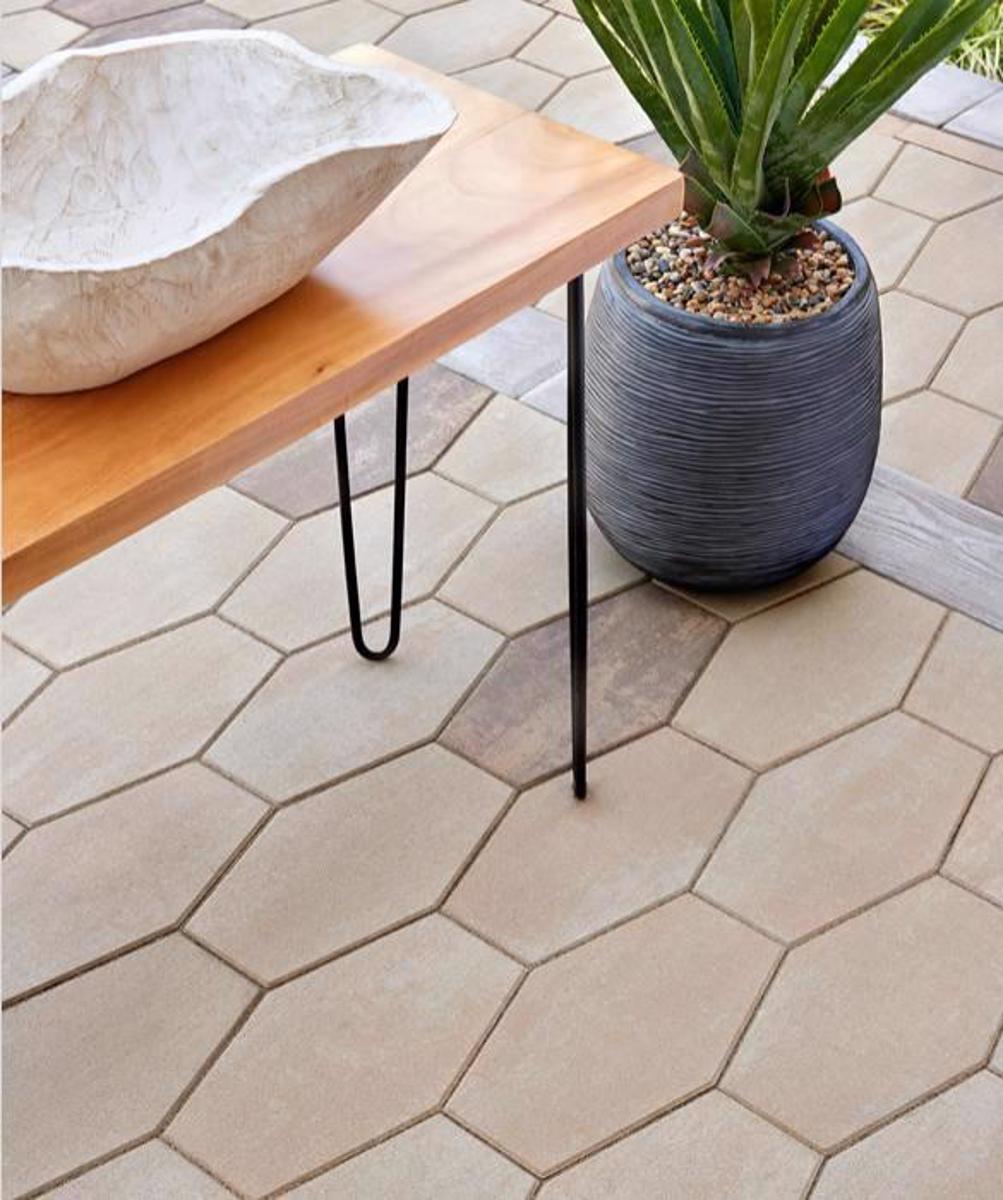 This custom made outdoor kitchen will certainly inspire the gathering of friends and family around a good meal. It was strategically installed near the patio door for easy access, avoiding inconvenient back and forth between the indoors and out. The eye-catching ultra-modern look of the wall used to build the custom-made kitchen with its 3-dimensional visual effect emphasizes an out of the box touch. The color choice blends in with the overall design, but thanks to the texture of the Graphix wall, this kitchen still stands out as the centerpiece.
This backyard was designed with creating family memories in mind. It provides all the elements to encourage spending precious time together. A beautiful fire pit made of Graphix and Borealis walls blends perfectly with both the modern and rustic styles featured in this landscape design. Everybody will gather around the fire telling stories, encouraging family bonding, and enjoying each other's company. These moments in the perfect family dream home will be cherished for years to come!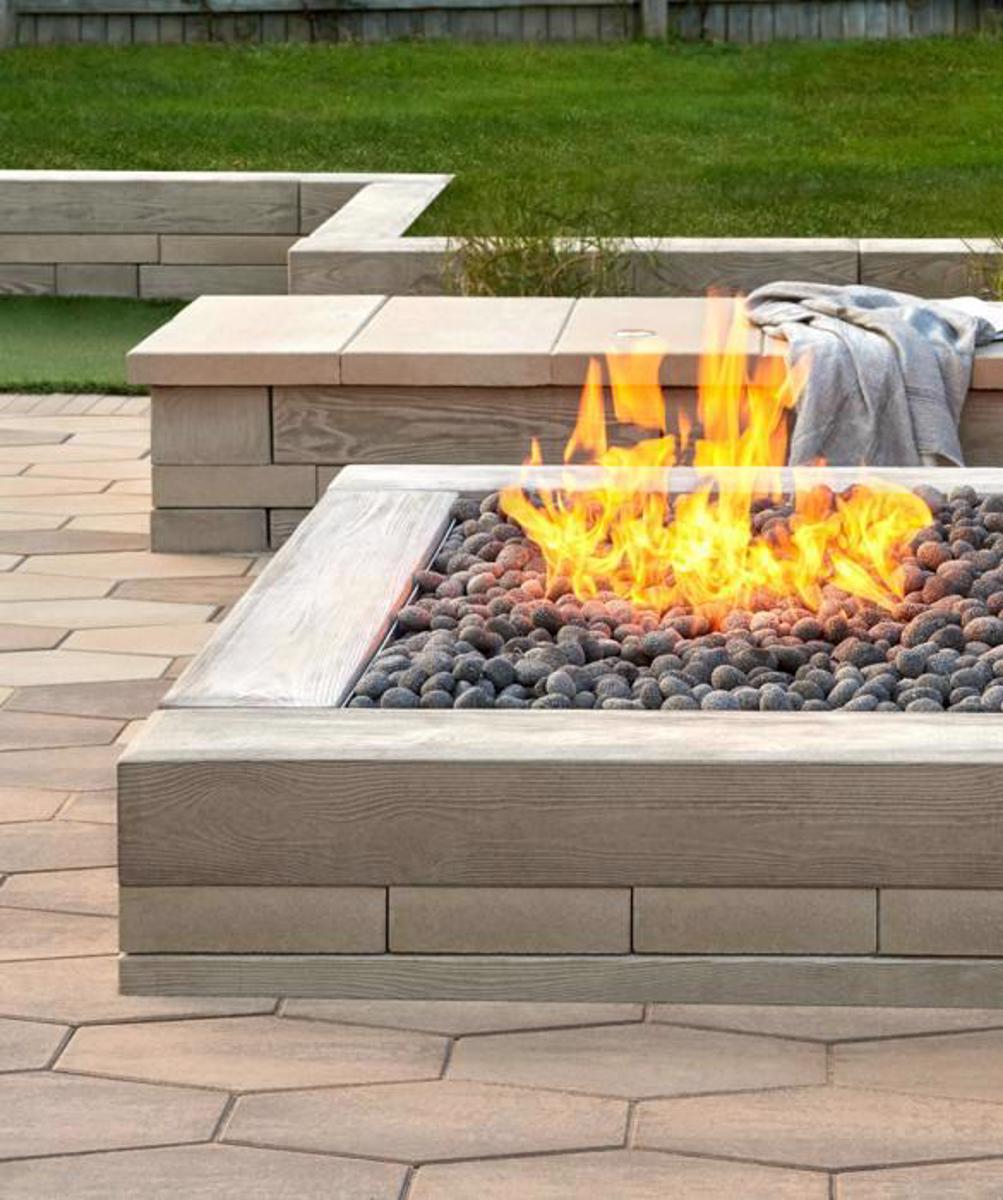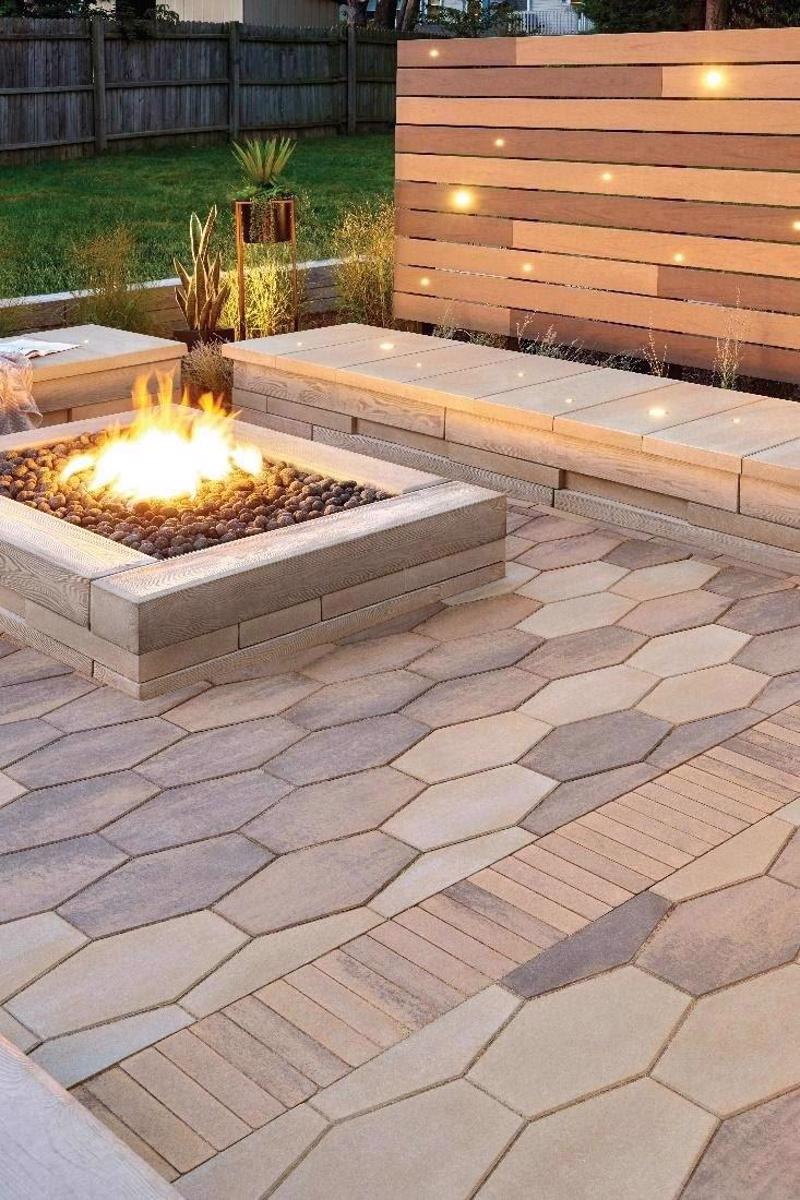 To offset the lack of proper fencing around the property, privacy walls were installed on each side of the yard. Unique and elegant lighting features behind the fire pit and kitchen allow for cooking later in the evening and staying outside longer to enjoy the beautiful night view in the privacy of this dream backyard.
Featured products in this project