May 03, 2023
Author: Techo-Bloc
Transform your outdoor living space into a stunning oasis with Techo-Bloc's award-winning products.
When it comes to designing your outdoor space, using high-quality products that have a wide variety of options is key to achieving a stunning and durable result. That's why this show stopping property is such a standout example. It features exceptional Techo-Bloc products, each carefully selected to bring out the best in the space.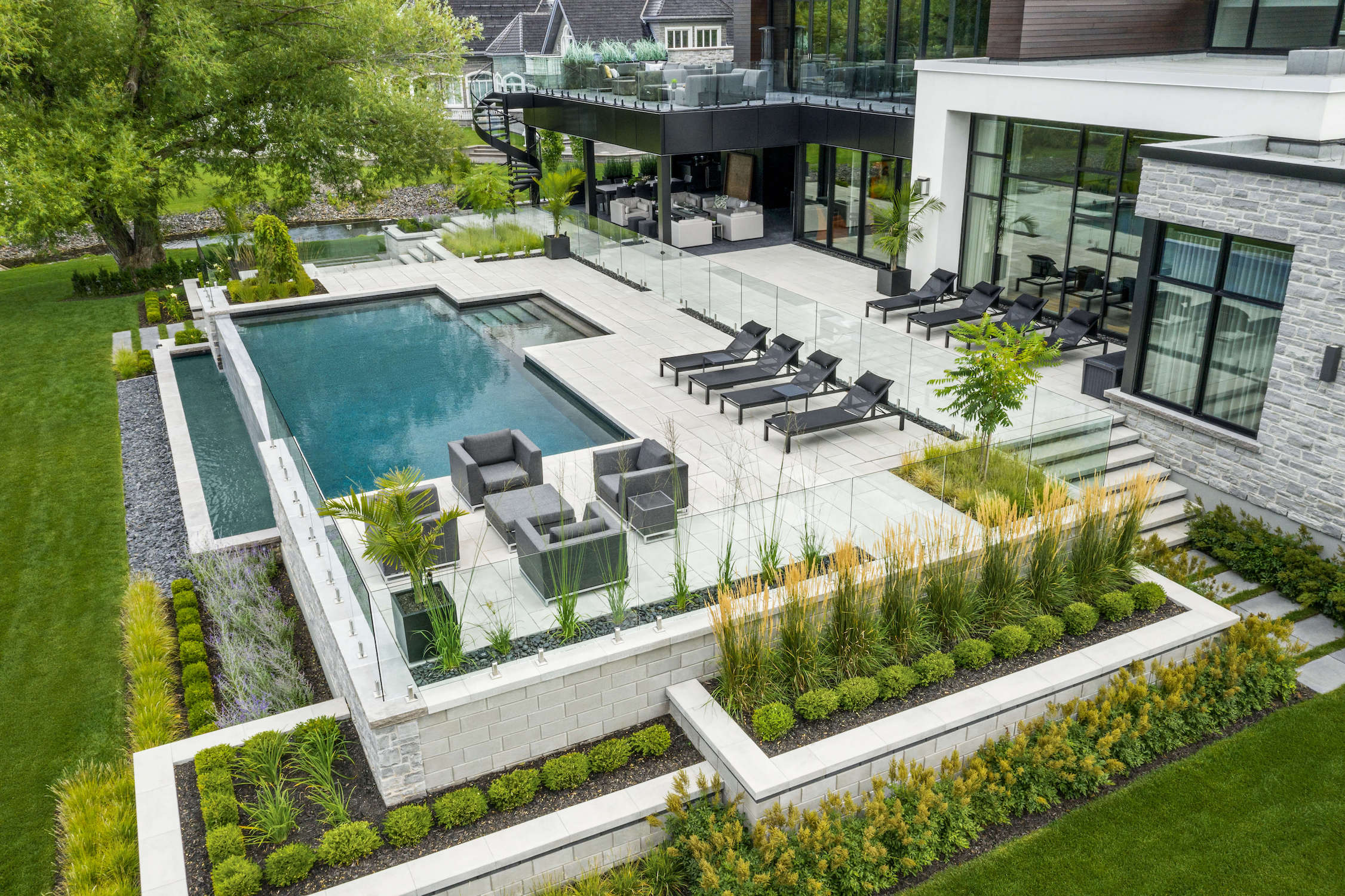 One of the standout features of this property is the driveway, which uses the Techo-Bloc Sleek paver. Not only does this product offer exceptional durability and resistance to wear and tear, it also features a sleek, modern look that perfectly complements the overall design.
Moving up to the entrance of the property, you'll find the Techo-Bloc Victorien paver, which is characterized by its timeless elegance and classic appeal. This paver is the perfect choice for adding a touch of sophistication to any outdoor space, and it looks particularly stunning in combination with the Raffinato wall and caps, which add a sense of depth and texture to the overall design.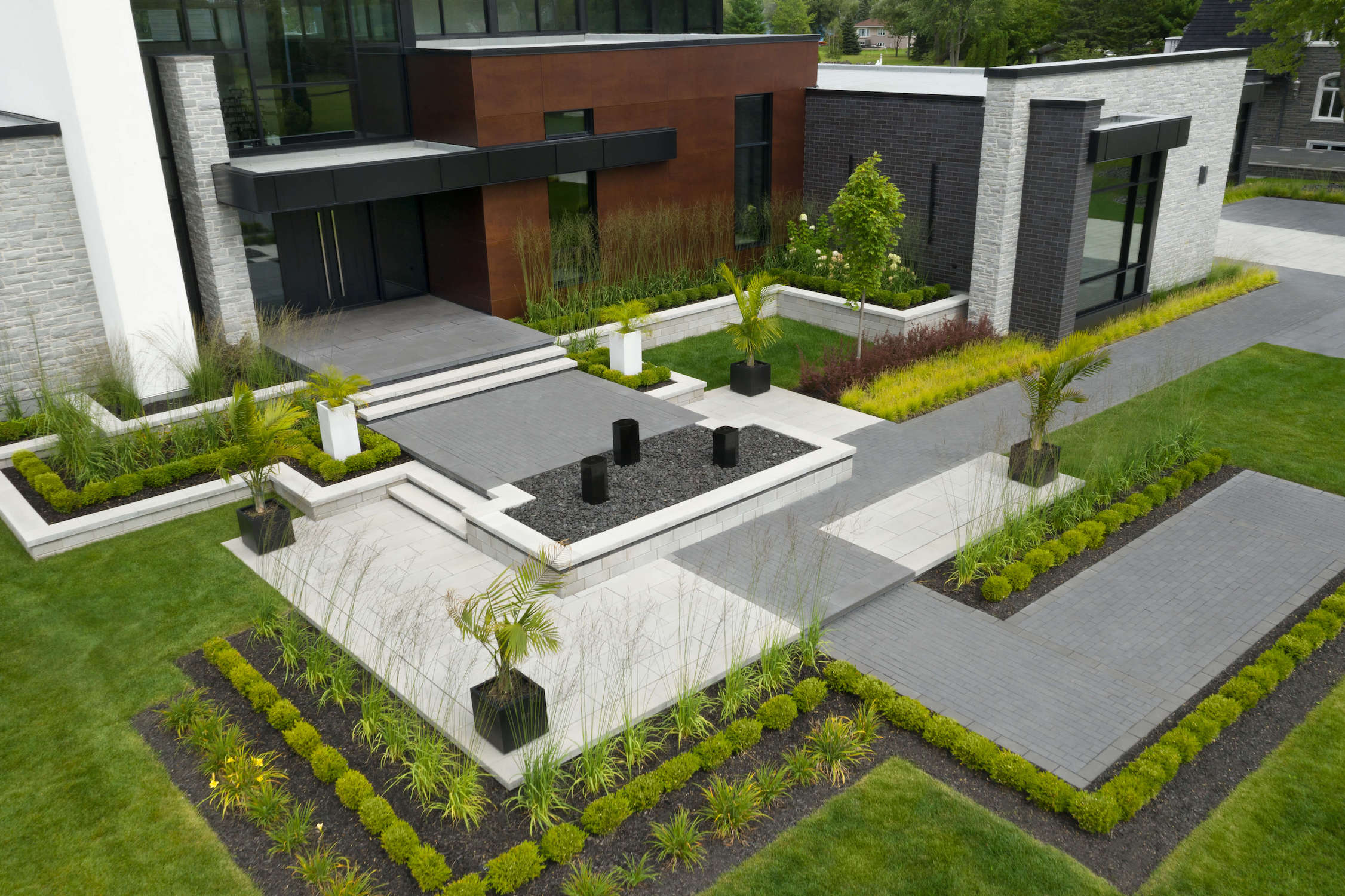 Of course, no outdoor space is complete without a great gathering spot, which is why the Blu Grande 6 x 13 in Greyed Nickel and the contrasting colors of the darker Victorien are such a standout feature in this project. These pavers are perfectly sized for creating a cozy firepit sitting area, and the contrasting colors offer a bold, eye-catching look.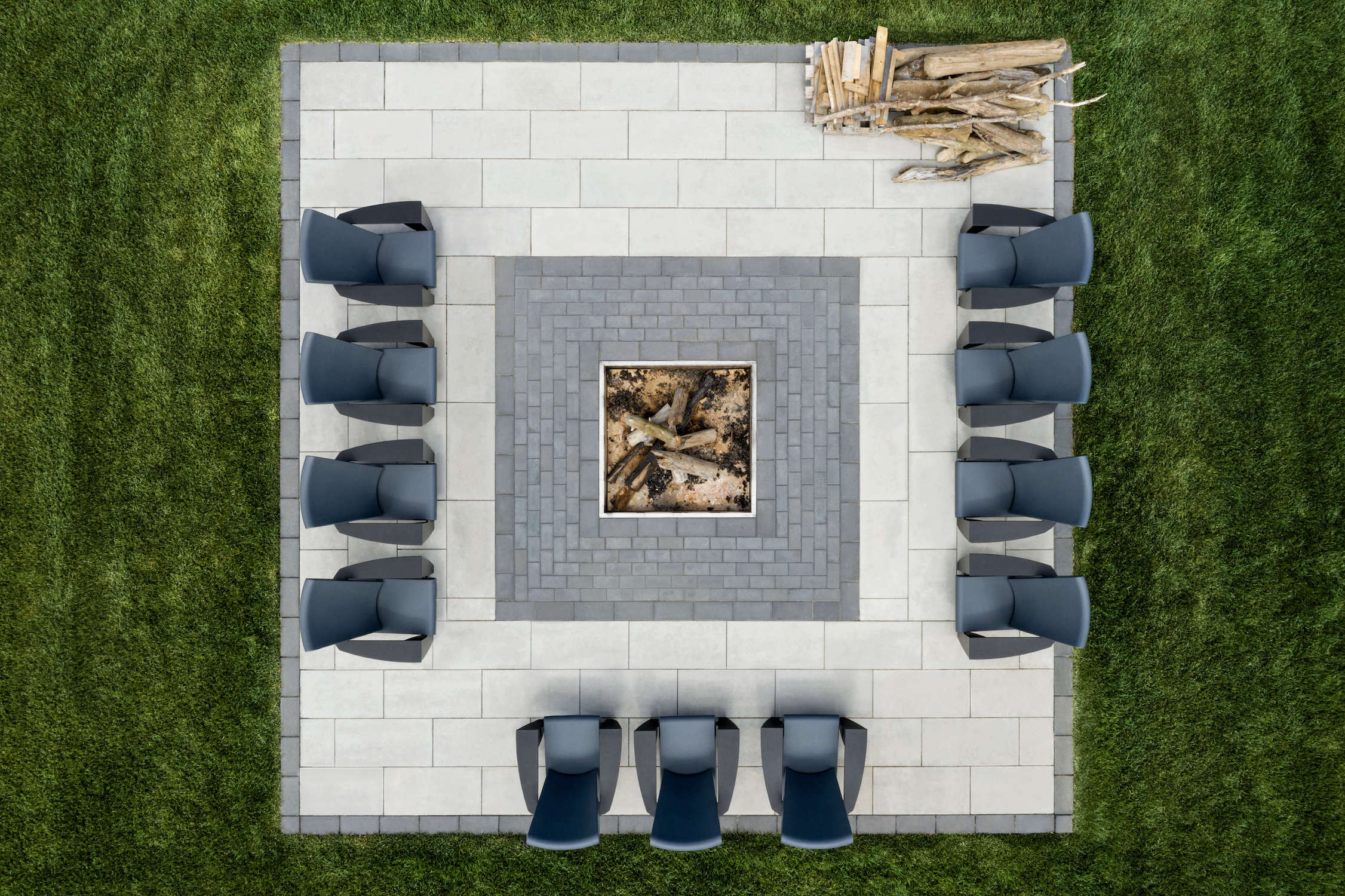 Finally, the raised backyard patio is a true work of art, featuring an inspiring poolside, staircase, and flower beds. The products used here perfectly complement each other, creating a cohesive and inviting space that's perfect for relaxing, entertaining, and enjoying the outdoors.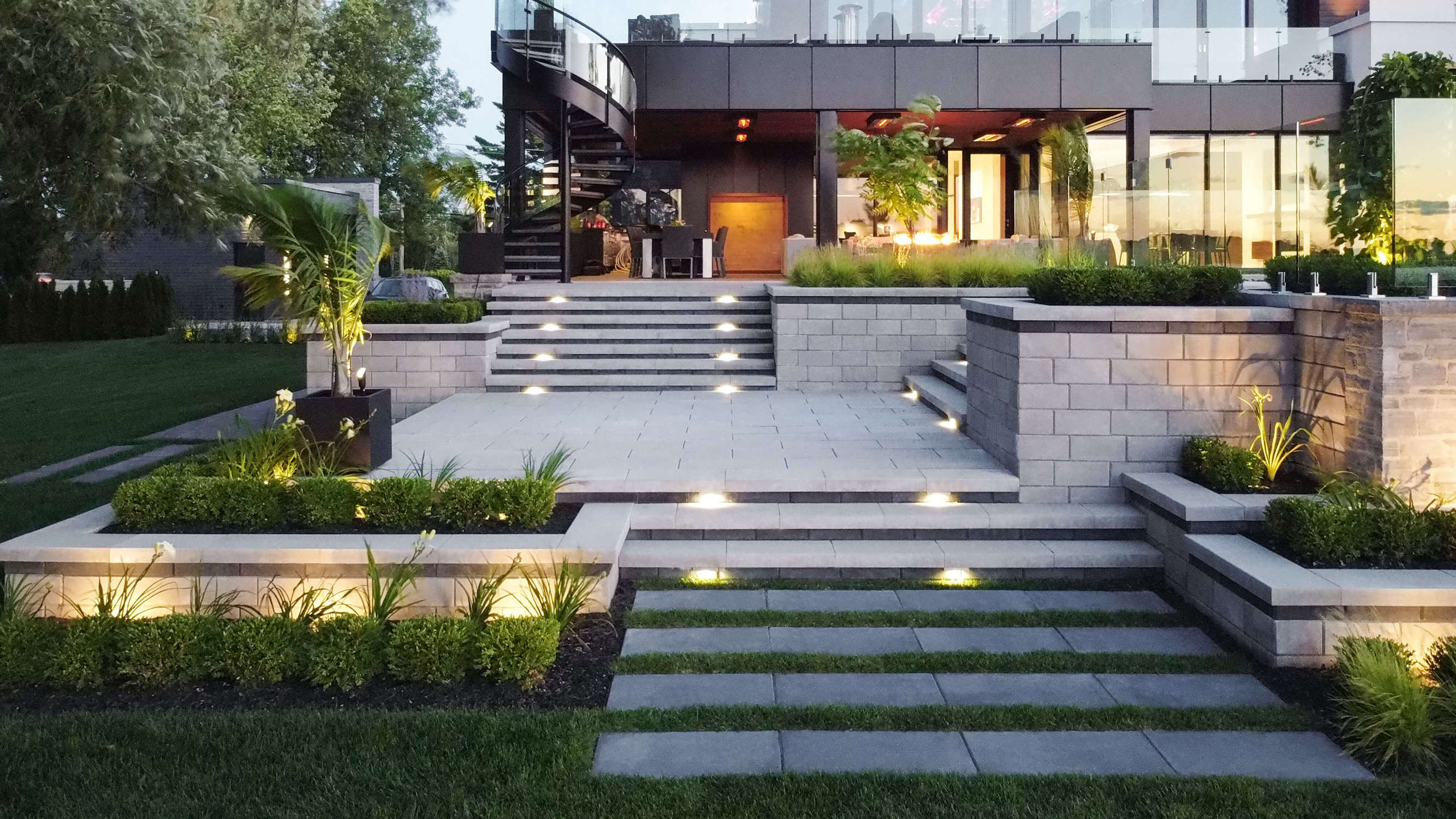 Overall, this project is a true testament to the power of using high-quality products in outdoor design. If you're looking to create a space that's truly stunning, durable, and designed to last, Techo-Bloc products are the perfect choice. And with so many options to choose from, it's easy to find the perfect products to bring your vision to life.
Featured products in this project