February 27, 2023
Author: Techo-Bloc
After building their brand-new dream home, this young couple needed a backyard makeover. They asked for a luxury staycation, and our products did not disappoint!
From a rectangular swimming pool to a custom dining area, this backyard design has everything they need to host the perfect evening.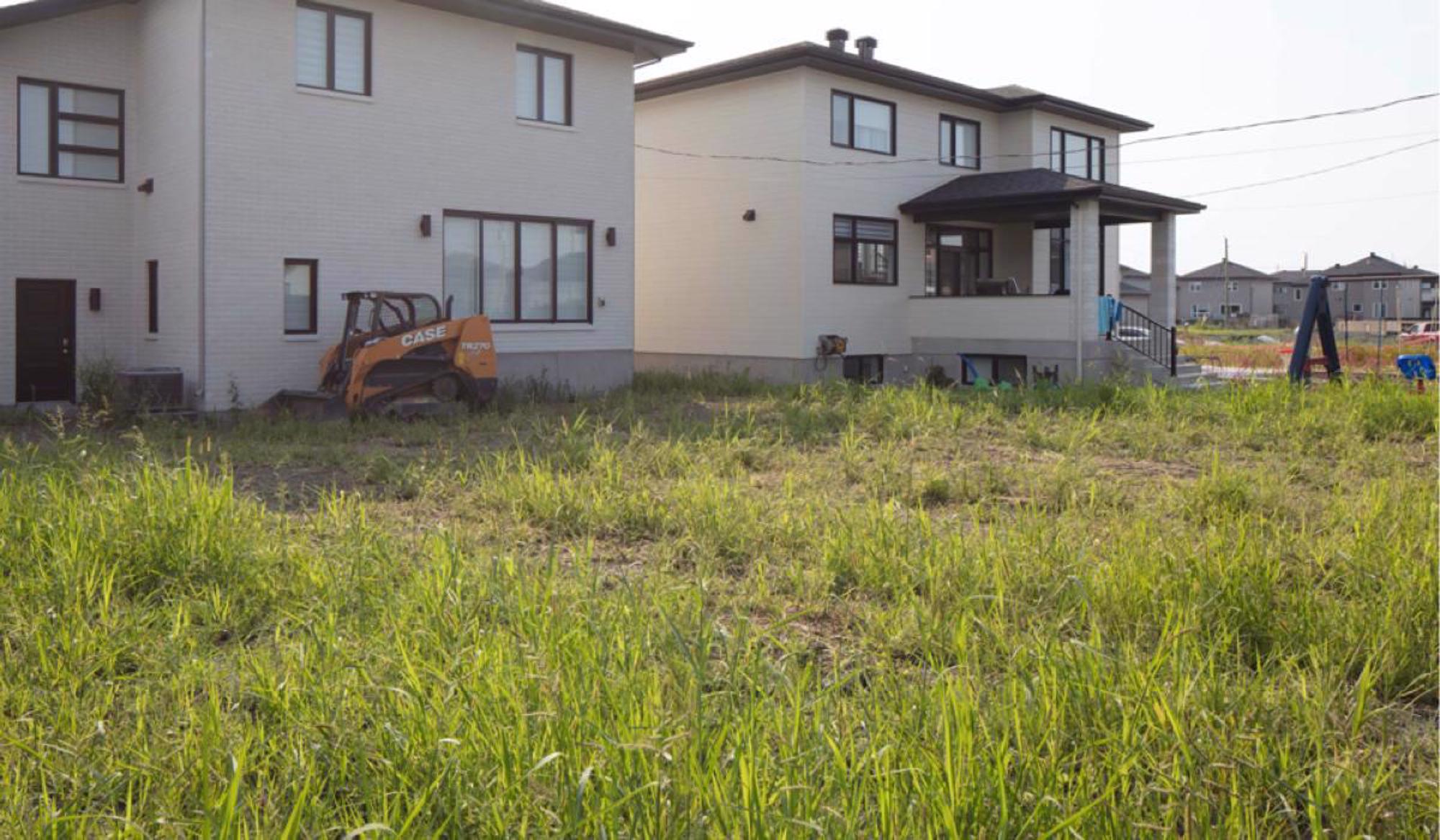 BEFORE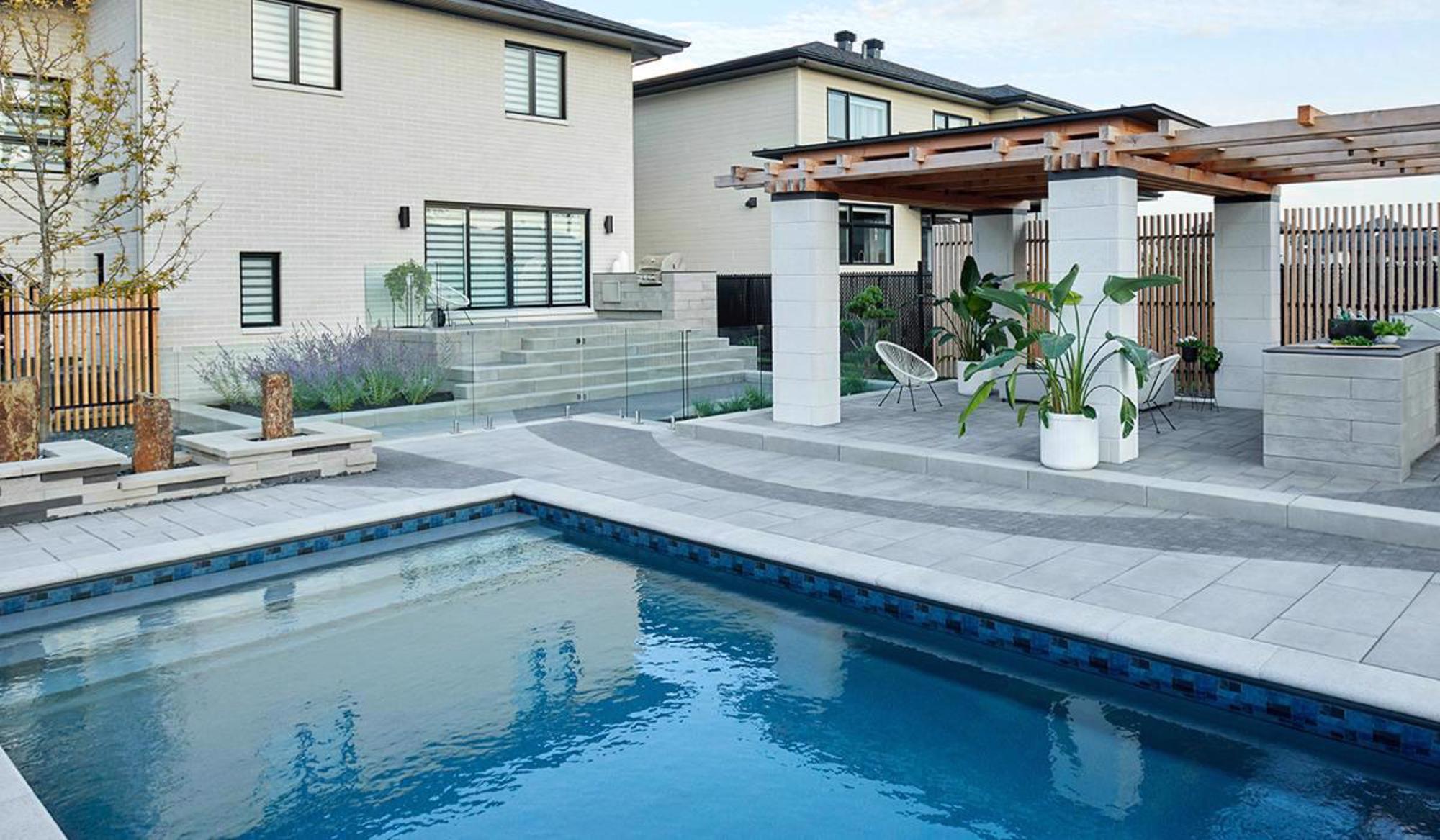 AFTER
Having a custom kitchen is the perfect addition to any backyard landscape design. It allows the homeowners to entertain their guests while showing off their cooking skills. This custom kitchen was built with Techo-Bloc Raffinato Smooth retaining wall. Offered in a variety of sizes, this product brings modern elegance to your backyard designs.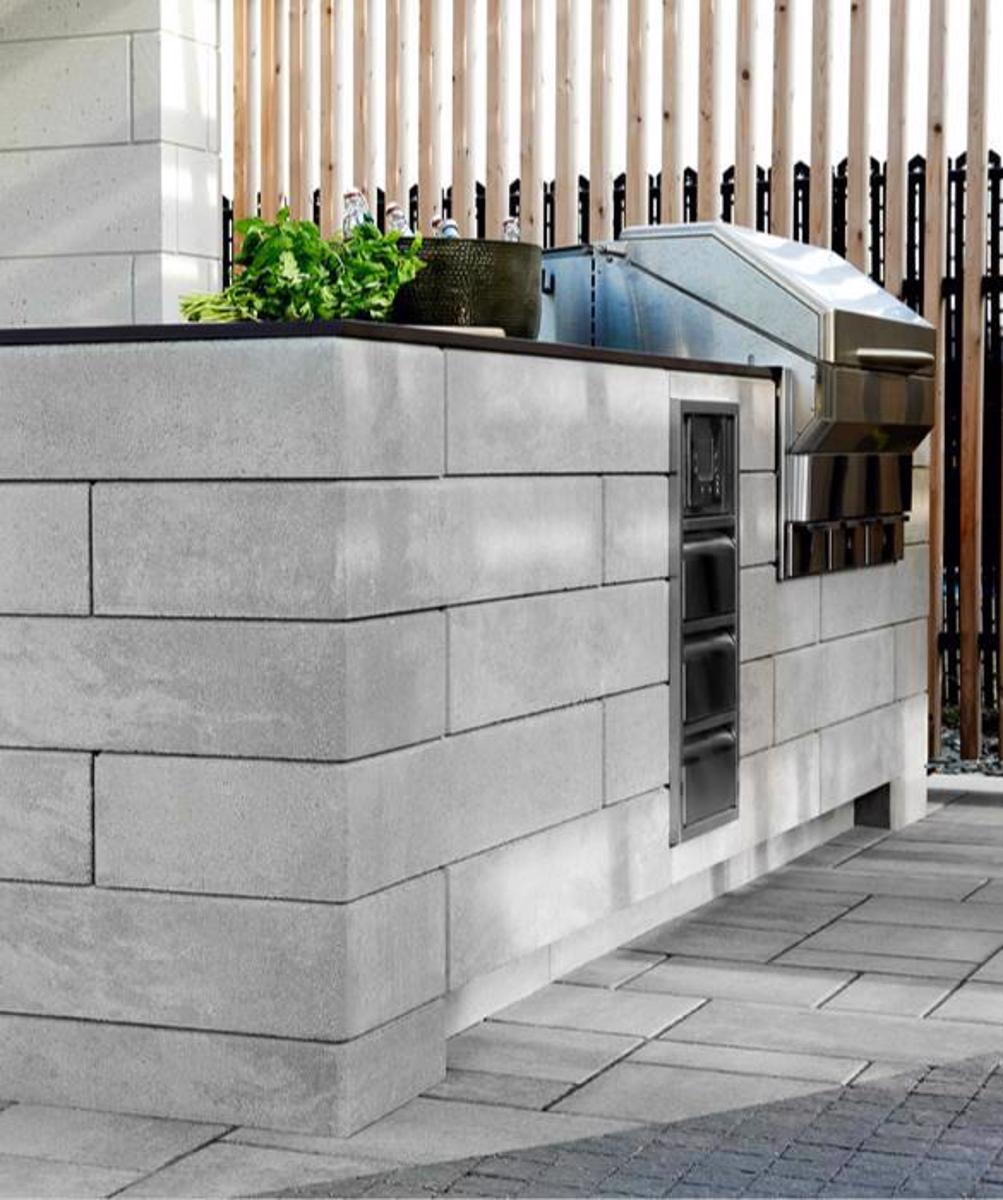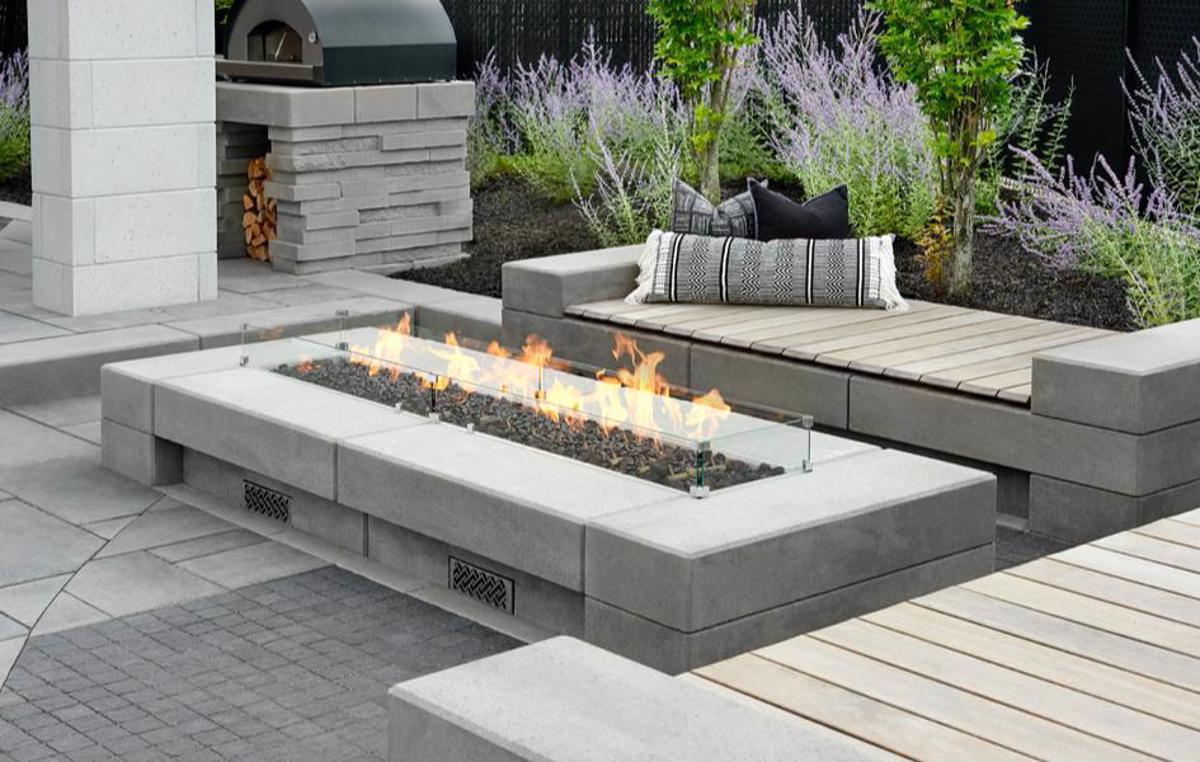 What is more relaxing than cozying up next to the fire after an elegant dinner? The homeowners created a warm welcome for their friends and family where they can sit back and relax. The custom fire pit with a Warming Trends burner and custom benches made with the Raffinato collection creates a seamless design for this project. By incorporating this fire feature, the homeowners can bring warmth to their backyard after dark and all year round, making your guests want to enjoy the evening longer.
Driveways are the perfect way to add curb appeal to your home to make a good first impression when your guests come over. The young couple can now welcome their guests in style with an eye-catching and personalized driveway made from concrete pavers, to match their modern dream home. Using Aquastorm anti-flooding pavers, there is no need to worry about any unexpected storms. Techo-Bloc permeable pavements percolate surface water into the ground, which reduce the risk of flooding and puddles. Now the homeowners have a unique landscape that enhances the value of their home.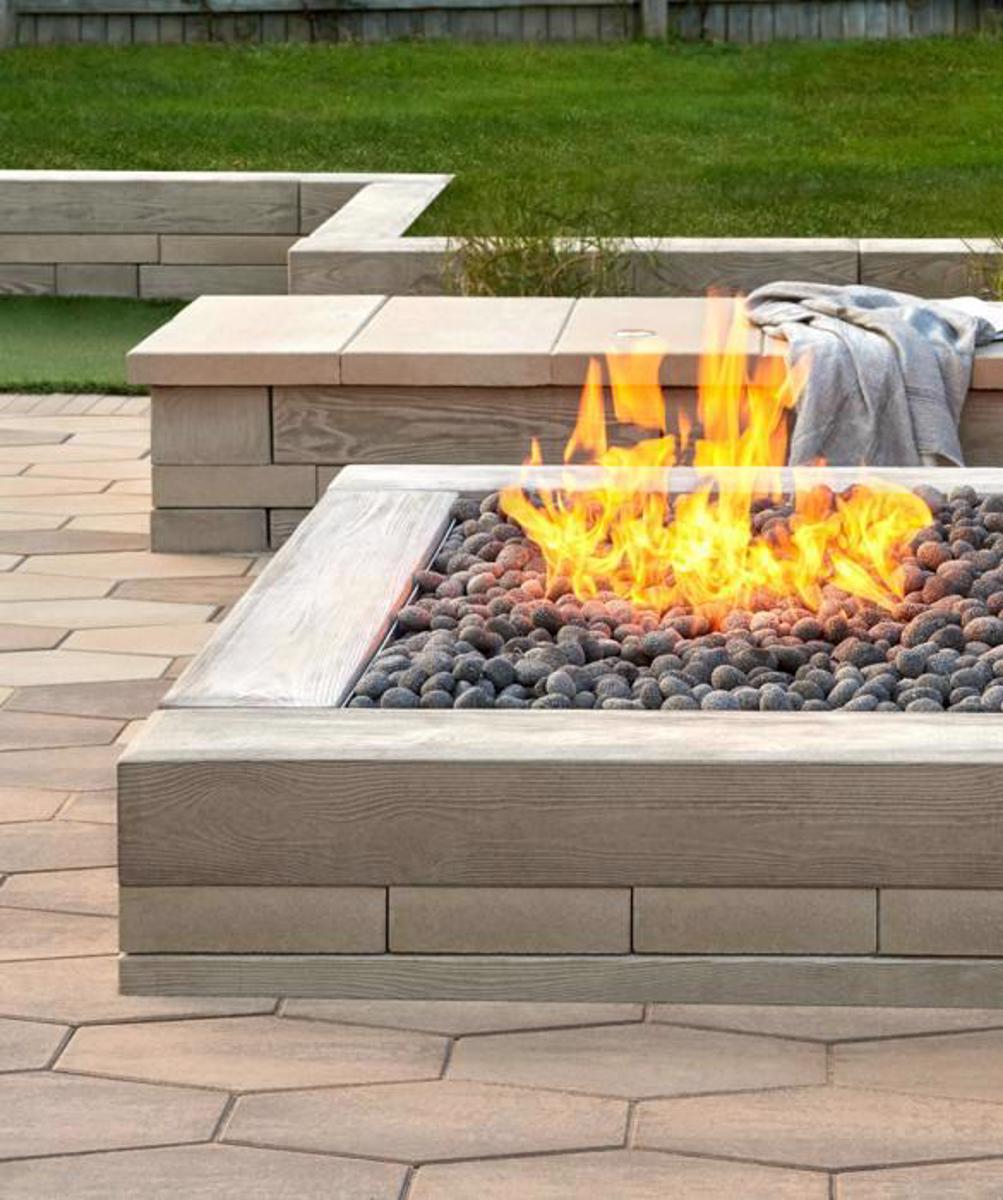 Featured products in this project