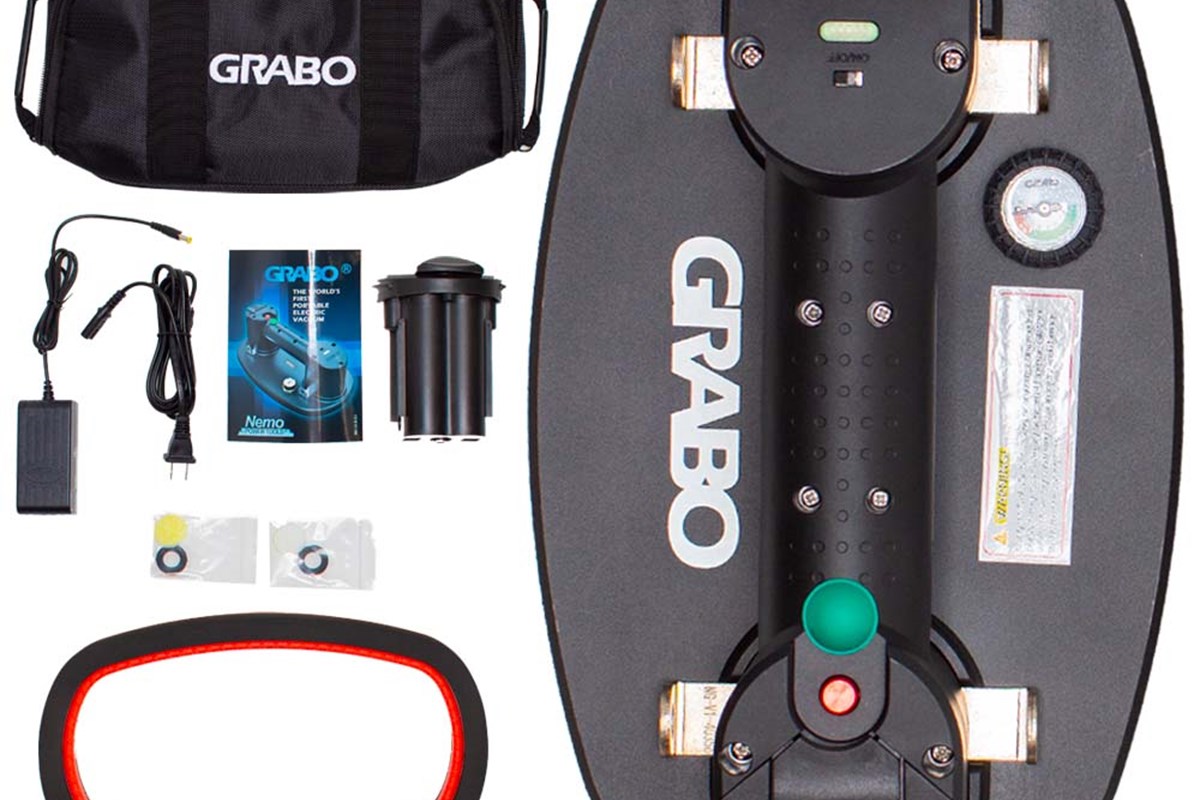 NEMO GRABO 1 Battery & 1 Seal
| | |
| --- | --- |
| Brand | Grabo |
| Depth of Cut | 5.5" |
| Length of Cut | 24" |
| Power Requirement | 120V & 20 amps |
Details
The Nemo GRABO classic is the world first electric battery operated suction cup. It has a tough, strong and easy to operate design making it an instant best seller. The pressure is displayed on a mechanical pressure gauge on the base of the tool for easy viewing. Use the gauge to check that you are in the safe lifting zone before lifting the material. The GRABO vacuum pump moves 20 liters of air per minute yielding a huge lifting capacity and is capable of lifting almost any surface weighing up to 375 lbs ( 170 kgs). The patented foam rubber seal that comes with the Nemo GRABO tool is strong and resistant to wearing tear, yet easy to replace if damaged. Once the tool is activated, the seal is created in seconds and firmly attaches to almost any surface, including uneven and slightly porous surfaces. GRABO is equipped with four steel lifting lugs located on both sides of the tool handle. This allows the tool to to be used with lifting straps and additional attachment accessories.
GRABO comes with a full factory 12 months warranty that can be extended to 18 months when registering your product on our website. With professional technical support based in the US, if you have any problems, please feel free to tell us. We're here to keep you working!
Based on manufacturer assigned sales territories, product availability may vary by location.