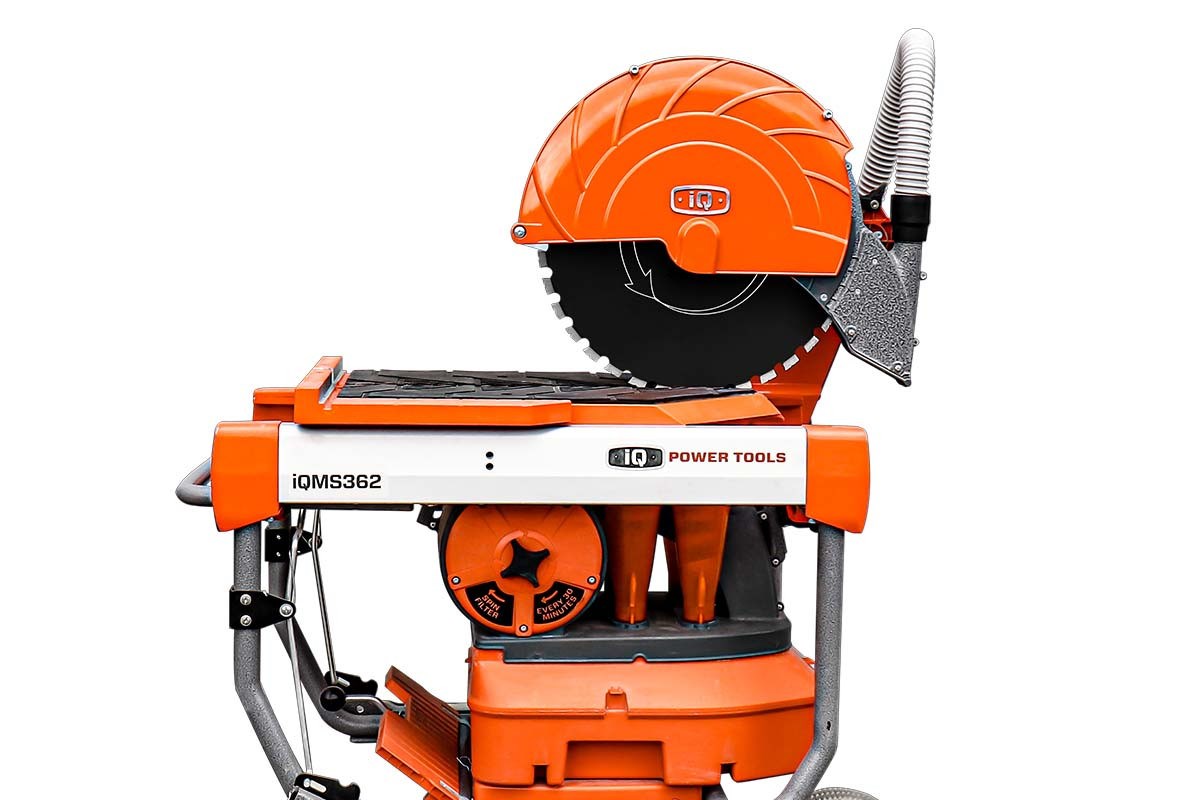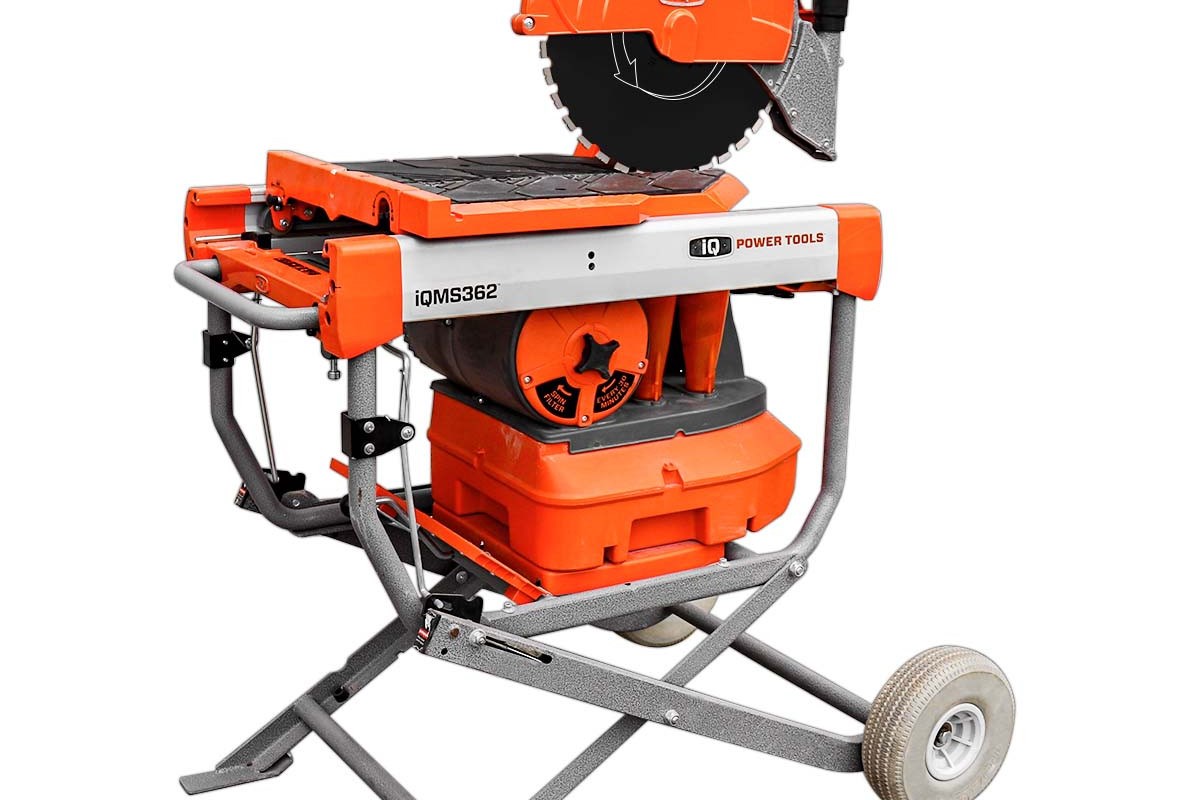 iQMS362 16.5" Dust Control Masonry Saw
SKU: iQMS362 CSA
| | |
| --- | --- |
| Brand | iQ Power Tools |
| Depth of Cut | 5.5" |
| Length of Cut | 24" |
| Power Requirement | 120V & 20 amps |
Details
The iQMS362 is the world's first 16.5" masonry saw with integrated dust collection. This revolutionary saw is designed to dry cut a wide variety of masonry materials with unrivaled speed and precision.  It is easy to transport and runs off standard 120V power, making it ideal for setup and use anywhere. The perfect choice for masonry and hardscape professionals, the iQMS362 is guaranteed to save you time, keep you compliant, and reduce cleanup time on the job.
Cuts brick, pavers, stone and veneer up to 40% faster than other masonry saws in it's class
Proprietary Q-Drive blade can cut through a 60mm x 4" paver in just three seconds
16.5" blade allows for a 5.5" depth and a full 24" length of cut
High-flotation tires make transport easy over various terrains
Integrated stand with a gas-shock powered lifting/lowering mechanism
Operates on standard 120V and 20 amps
OSHA compliant
Collects up to 99.5% of hazardous silica dust
Cuts dry and protects the health and safety of your workers
Vac system keeps blade cool for longer blade life
Soft-start technology controls the initial power for smooth, uninterrupted operation
Includes 16.5" Q-Drive Diamond Blade
Based on manufacturer assigned sales territories, product availability may vary by location.