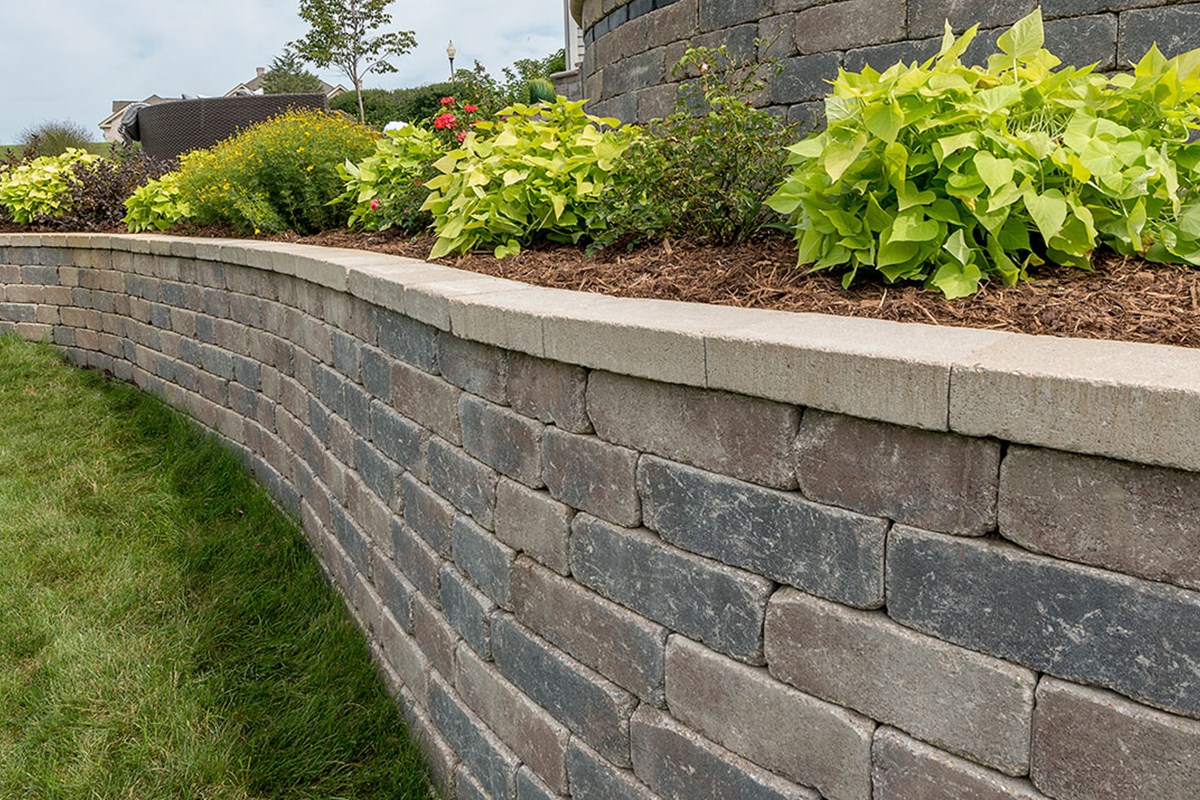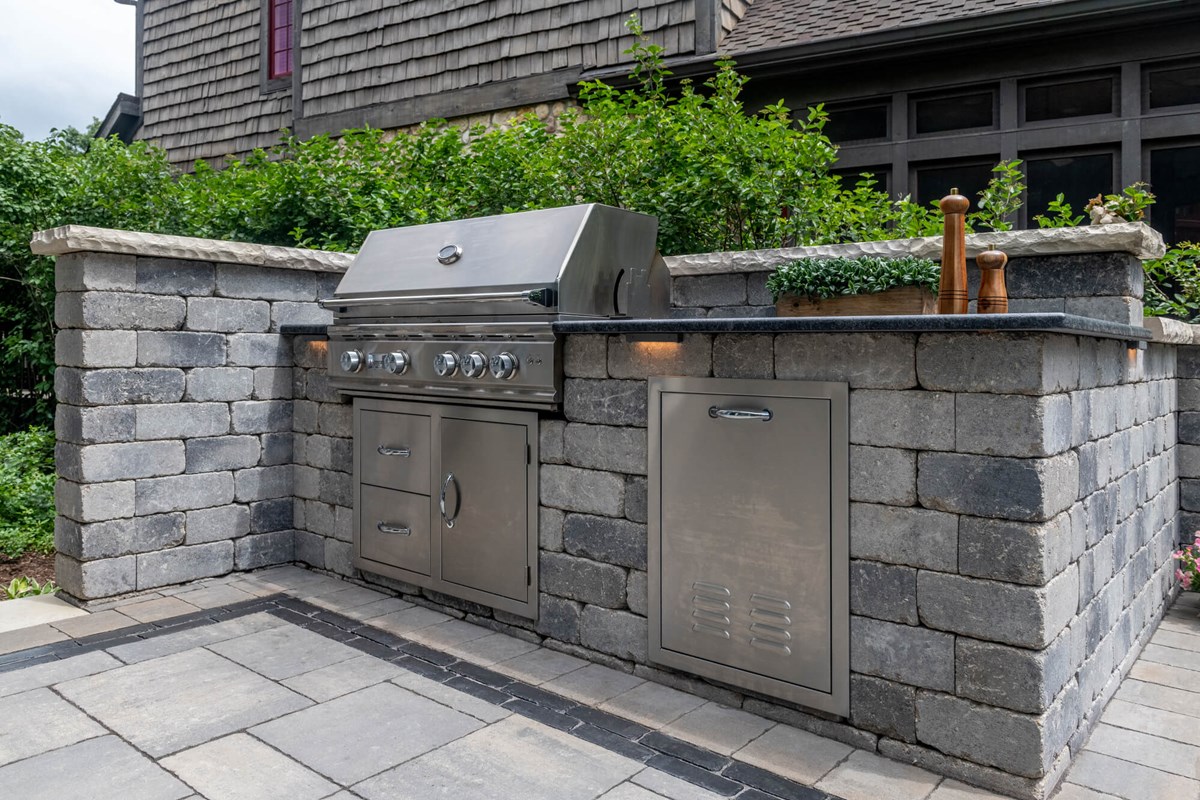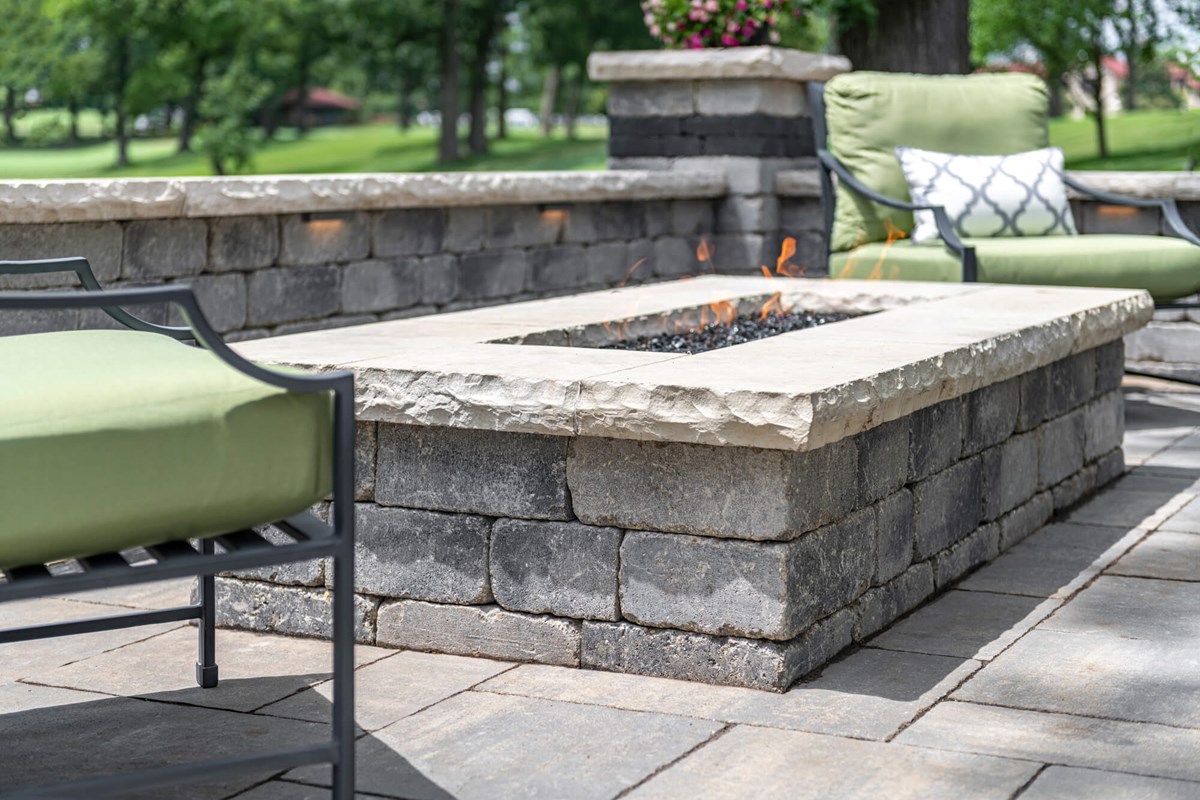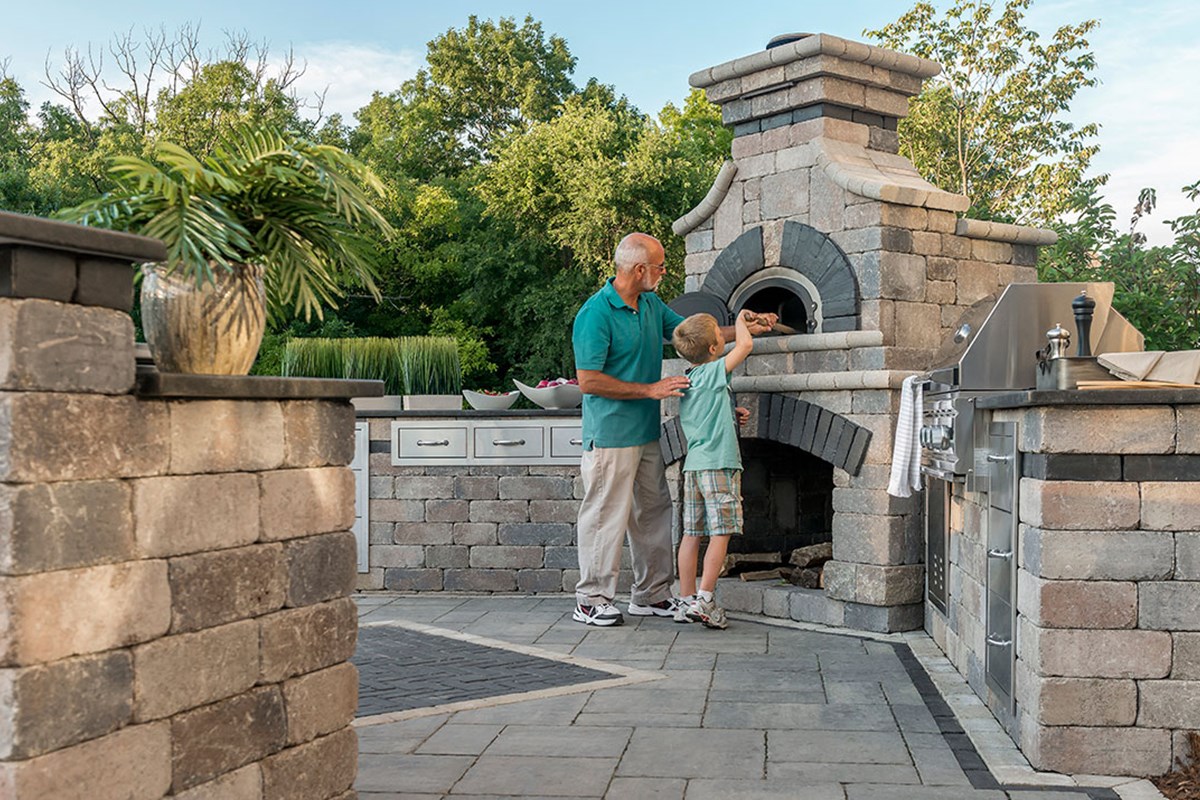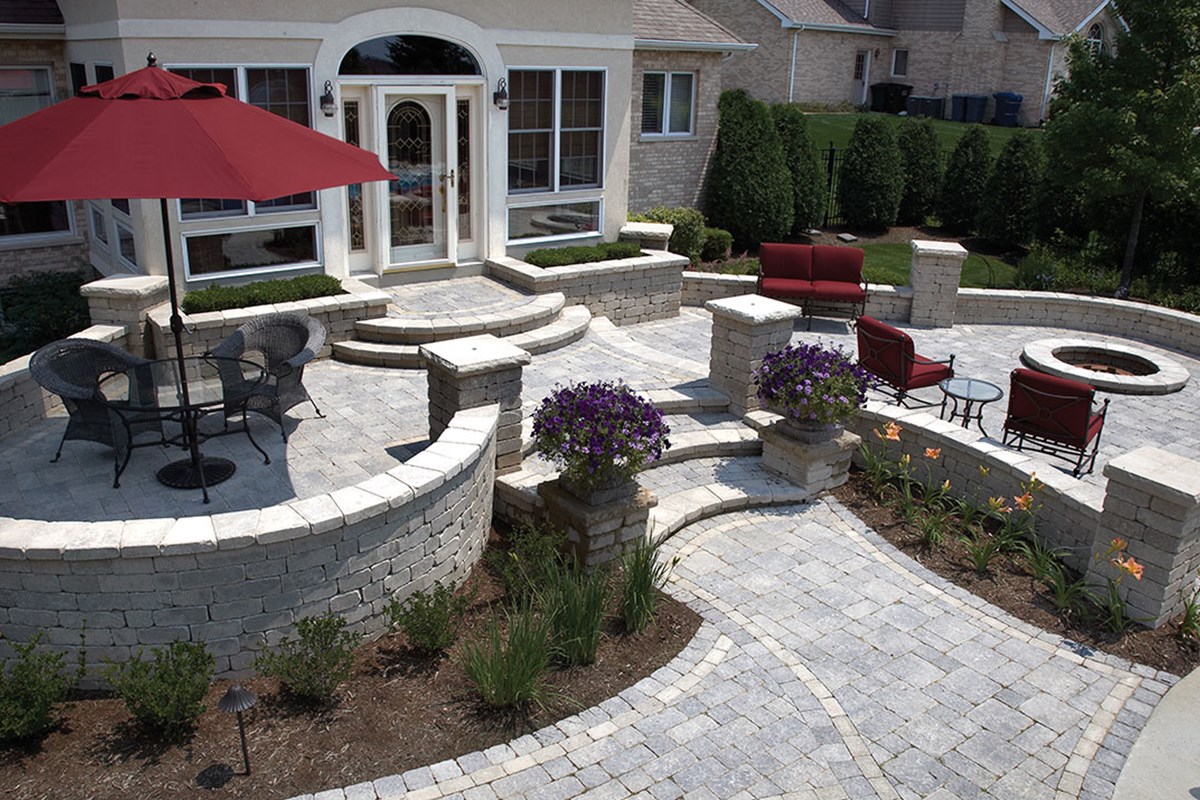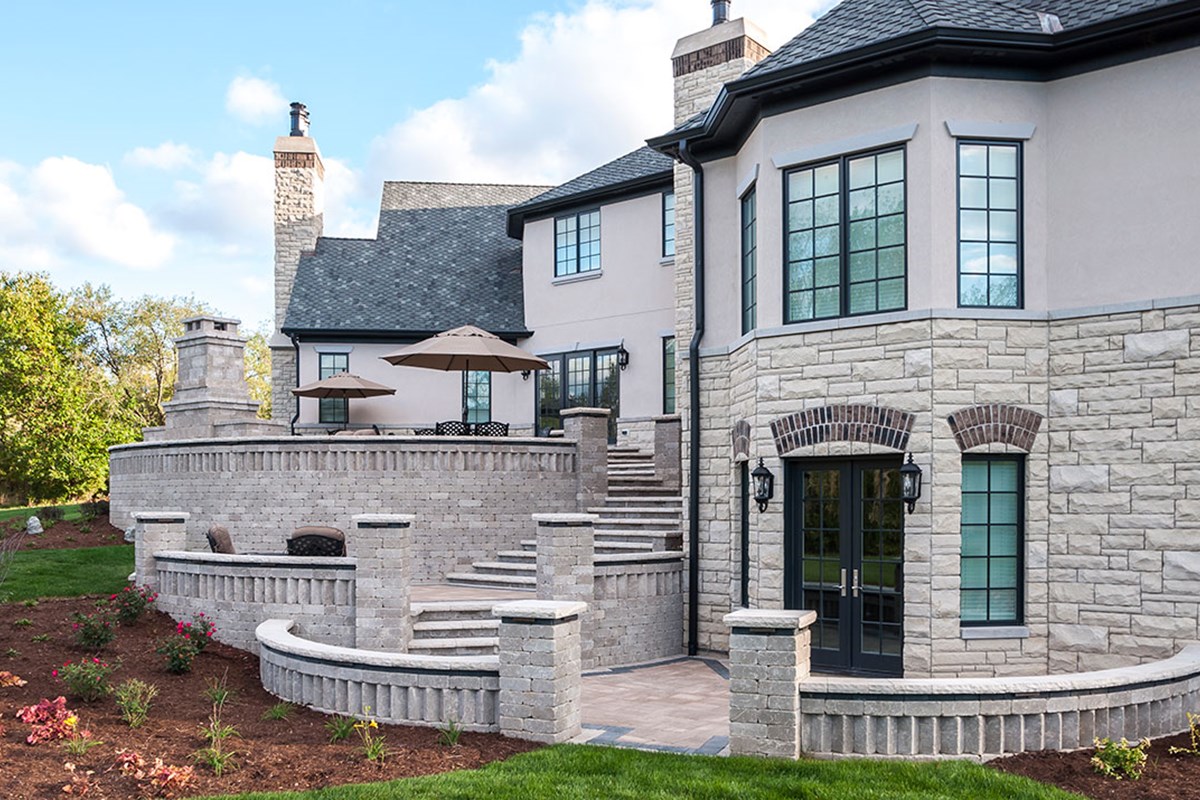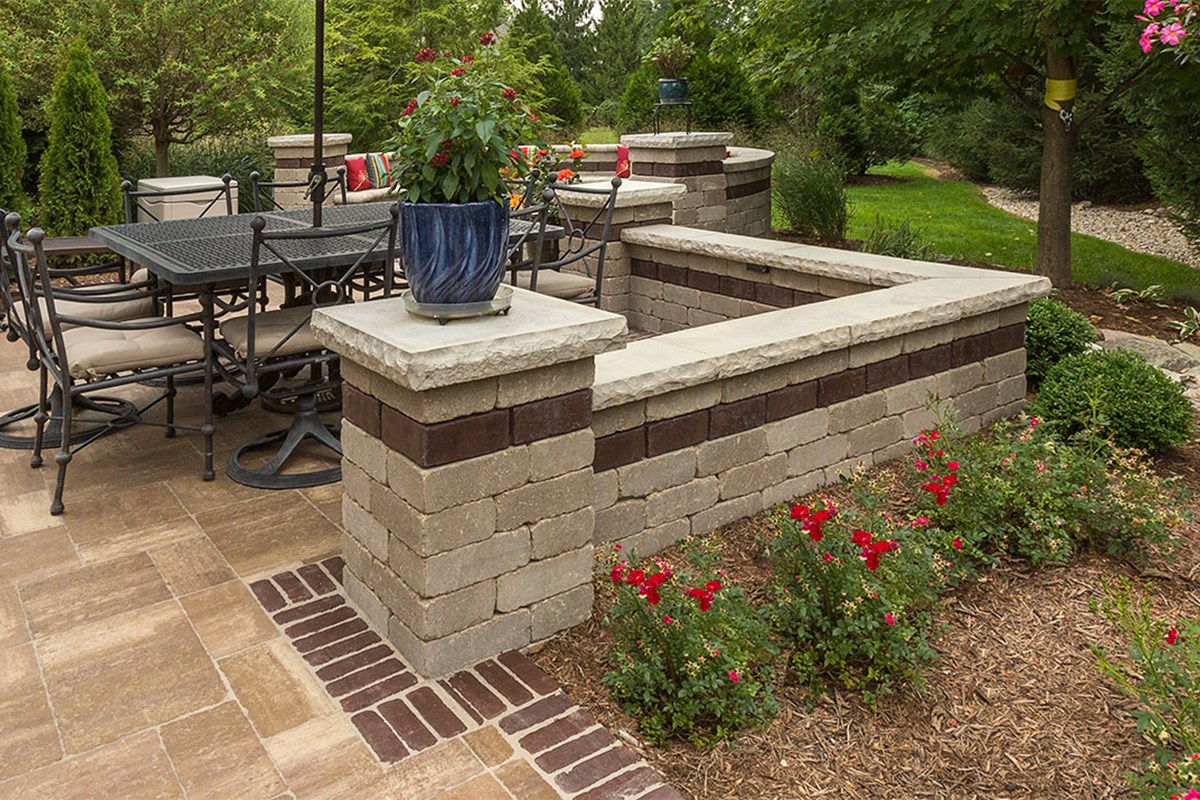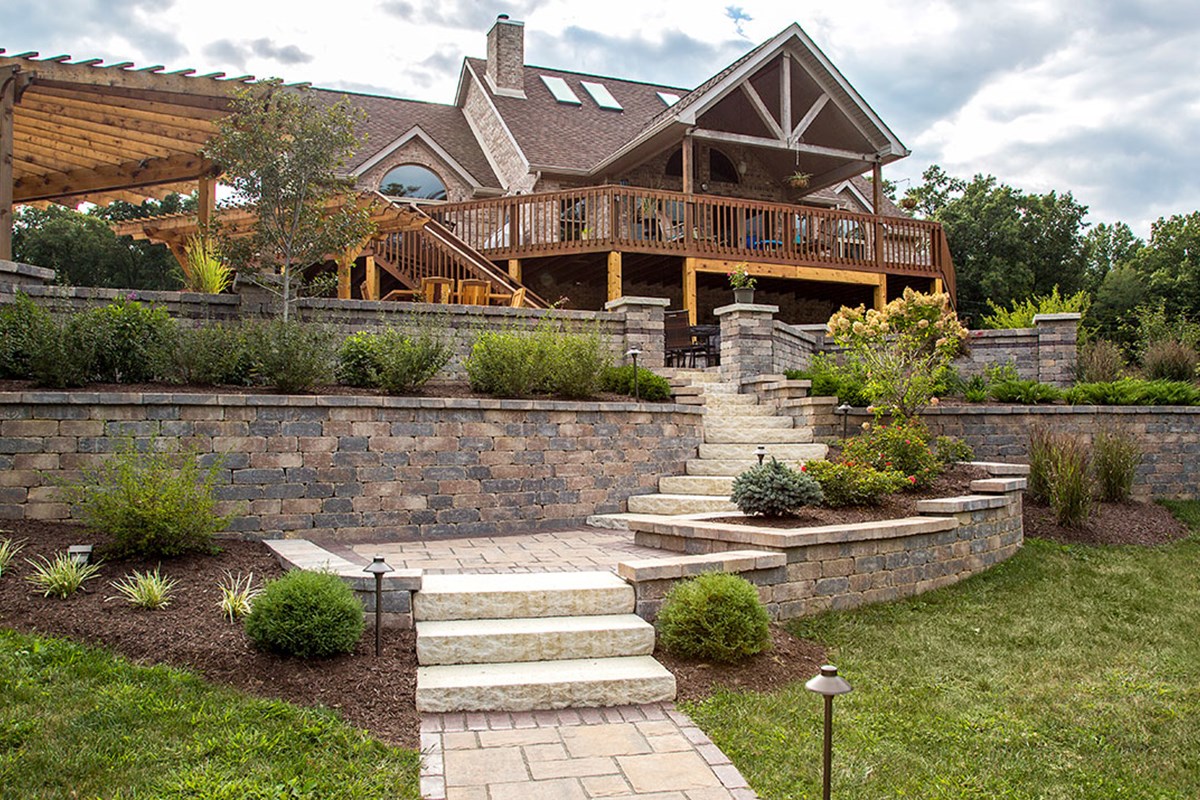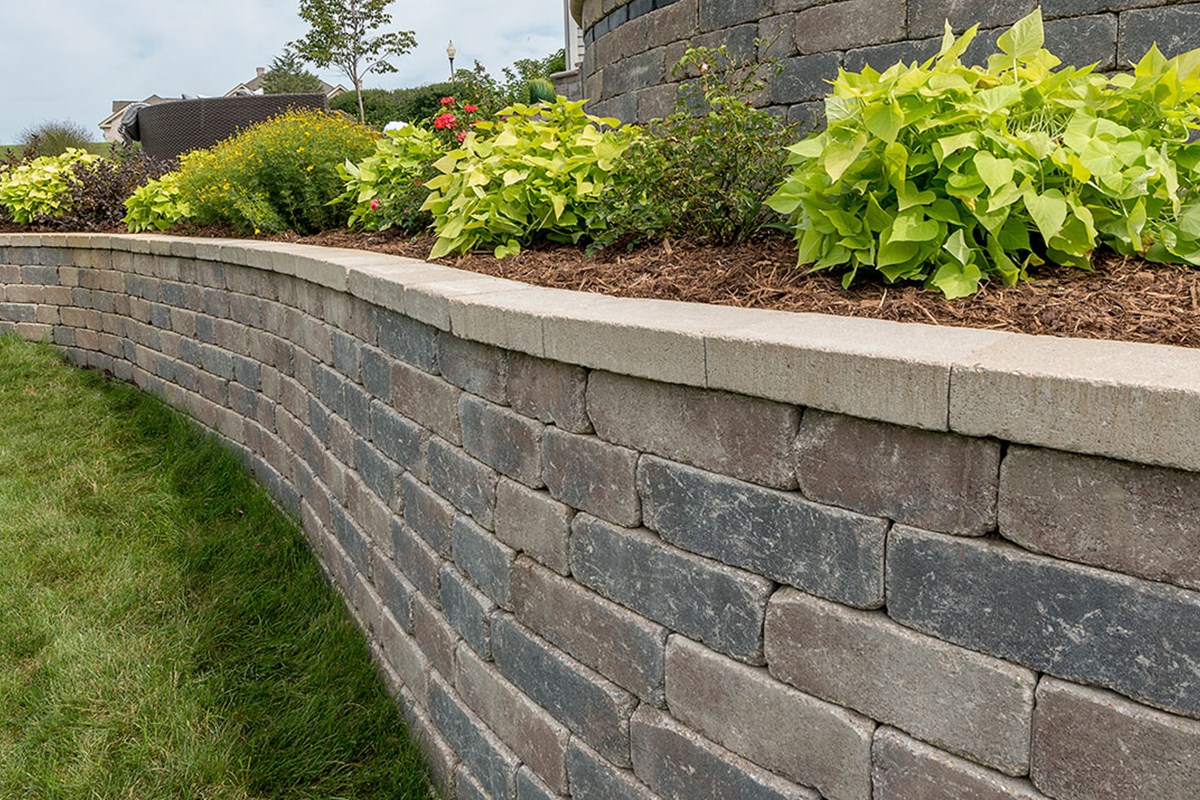 Olde Quarry
| | |
| --- | --- |
| Brand | Unilock |
| Material | Concrete Wall Stone |
| Colors | Earth Tones, Grays |
| Type | Wall |
OLDE QUARRY®
With an antiqued patina similar to Brussels Dimensional Stone, but in a larger scale format, Olde Quarry reflects the cues of quarried stone, and brings timeless warmth to any project. With plastic connectors that create interlocking between rows, the 3-stone random bundle can be used to build straight or curved walls, planters, steps, pillars, fire features, grill islands and more. 
The unusual weathered appearance of Olde Quarry makes it an alternative to natural stone products. Whether your plans call for constructing a curved wall, seat wall, planters, steps, edging or even an outdoor kitchen, the look will be commanding and impressive with the antiqued finish of Olde Quarry.
Specifications
Dimensions
Sold Individually
Random Bundle
Things to Know
Applications – Design and build projects such as planters, steps, grill islands, pillars, seat walls and water features. Olde Quarry allows for the construction of both straight and curved applications.
Capacity – walls up to 2 ft. (60 cm) in height and hardscape features up to 4 ft. (1.2m)
Recommended Base Stabilization – one layer of DriveGrid™ stabilization grid between subgrade and base material. Use under Standard Base or Permeable Base.
Standard Base – Min. 6" – 8" of ¾" Crusher Run gravel (any road base standard in accordance with ASTM-D2940) compacted to 98% Standard Proctor Density (SPD).
Alternative Permeable Base – Min. 6" – 8" of ¾" clear open-graded stone compacted to achieve full particle lock-up and consolidation. (Clear open-graded does not compact but does consolidate slightly by rattling the particles together.)
Leveling – Leveling retaining wall blocks directly on top of gravel is tedious and generally does not yield the best results. U-Grip Base units or universal base pads are recommended under all Unilock walls for improved accuracy and speedier installation. Additional benefits include long term structural integrity and an overall better appearance. Poured concrete leveling pads, reinforced with rebar, are also a great way to accomplish leveling, particularly for larger installations. You must ensure that the concrete is poured and finished perfectly in order to achieve a good visual appearance.
Connection – Mechanical (use plastic insert provided) or adhesive. Make sure surface is clear of dust before gluing. Always read adhesive manufacturers' directions.
Handling – No specific handling instructions.
Coping - This wall does not require coping, but coping is generally used to complete the installation visually. Choose a manufactured coping such as Unilock Universal Coping or any of our natural stone coping options. Install with tight joints or 3/16" gap between units and amend with an exterior latex caulking. Cutting may be required; a diamond blade saw is required to cut coping properly. Glue all coping using a specially formulated concrete adhesive that is strong and will not break down over time. Always read adhesive manufacturers' directions prior to gluing.
Packaging
Stones & Bundling
Face Ft Per
Lin Ft Per
Units Per
Per Bundle
Lbs Per
Bundle
Unit
Bundle
Unit
Bundle
Face Feet
Layers
Sections
Unit
Bundle
Wall Bundle
33.75
 
90
 
90
 
6
5
 
3125
15" Unit
14.07
0.47
37.4
1.25
30
2.13
 
 
45
 
12" Unit
11.25
0.38
30
1
30
2.67
 
 
35
 
9" Unit
8.43
0.28
22.62
1.75
30
3.57
 
 
24
 
Corner Unit
30.89
0.39
82.4
1.03
80
2.59
5
4
39
3150
Coping Unit
24
0.25
96
1
96
4
8
4
32
3039
ASTM / LEED / HPD
TECHNICAL INFORMATION
ASTM C 1372 Standard Specifications for Dry-Cast Segmental Retaining Wall Units
Unilock meets and exceeds:
C140 for Absorption and Compressive Strength > 3000 PSI
C1262 for Freeze Thaw Durability <1% mass loss
C1372 Overall dimensional variations permissable for width, height and length ± 1/8" (±3.2mm)
NCMA Zone 3 Recommendations for de-icing salt exposure with Compressive Strength >5500 psi
Test results available upon request
LEED INFORMATION
Materials & Resources: LEED V4:
Building Product Disclosure and Optimization
Sourcing of Raw Materials – Sourcing of Raw Materials and Extraction • 1 point
Sourcing of Raw Materials – Leadership Extraction Practices • 1 point
Material Ingredient Reporting – Material Ingredient Reporting • 1 point
Material Ingredient Reporting – Material Ingredient Optimization • 1 point
Environmental Product Declaration • 1 point
HEALTH PRODUCT DECLARATION
Important Information
IMPORTANT INFORMATION
Note: Structural retaining walls greater than 2' high require professional engineering.
Based on manufacturer assigned sales territories, product availability may vary by location.